TalkBox vouchers can be scanned, printed and redeemed in your venue via Omniqpon and reported on in TalkBox. Omniqpon works independently of any POS system which means no integration with your POS system and no configuration of a duplicate voucher is required.
When using Omniqpon all that is needed in order to scan and print a TalkBox voucher:
1. An account with Omniqpon
2. A compatible 2D scanner
3. An internet connected receipt printer
The printed voucher can be reconciled in your POS system with sales as with any tender type.
This article shows how to set up and scan TalkBox vouchers for existing TalkBox and Omniqpon users in 3 steps.
Step 1: Ensure your scanners and printers are compatible and connected
Once you have an account with Omniqpon, your scanners are compatible and your printers are connected to the internet, you will be able to scan and redeem TalkBox vouchers automatically. There is no further configuration required.
If you require assistance with determining whether your scanners and printers are up to date, please contact the Omniqpon team directly.
Step 2: Create a TalkBox Voucher
Navigate to: Tools > Vouchers > New voucher
Create a new TalkBox voucher
Include Staff instructions in the description which will be displayed on the coupon print, for example: "STAFF: Please record sale on POS and deposit VALID voucher in cash drawer as payment."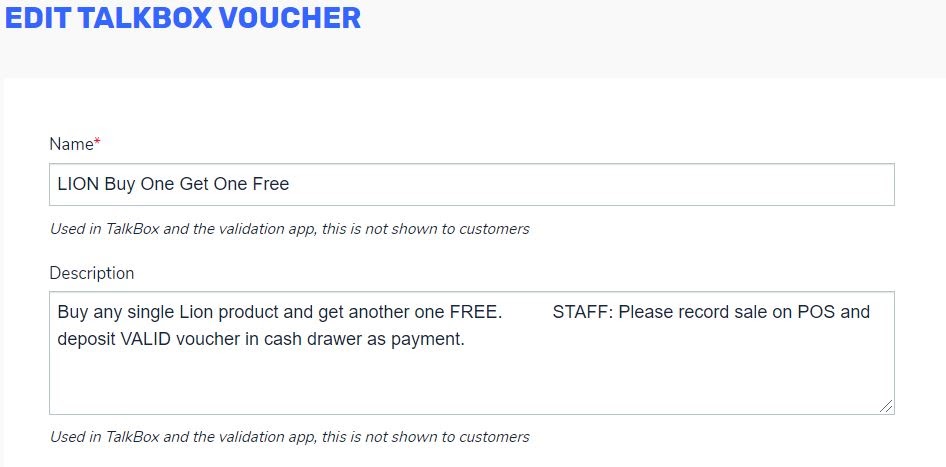 Check out our voucher configuration article to learn more.
Step 3: Test your voucher scanning
Navigate to: Communications > Create New
Drag & drop your voucher in to an email communication
See an example communication below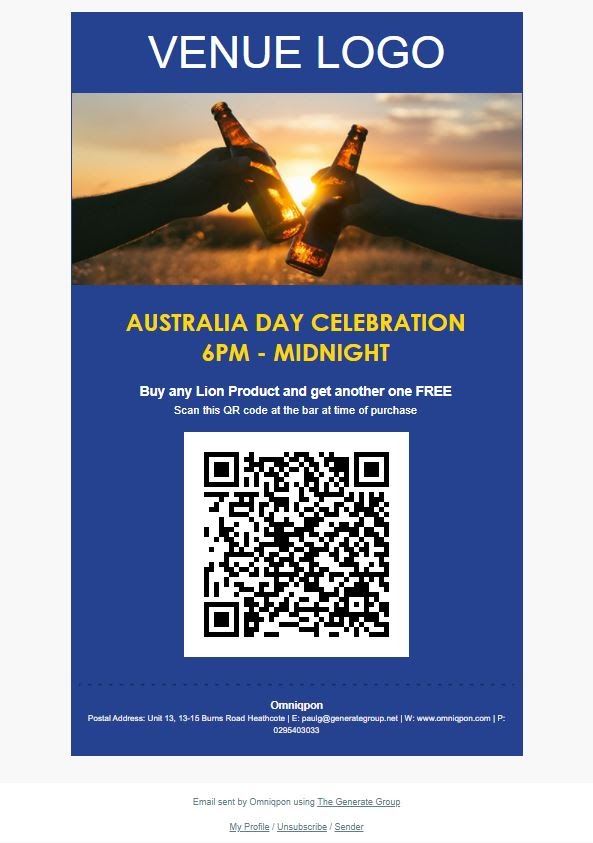 Send a test communication to yourself containing the voucher
Scan the QR code in your email at your scanner
When the QR code is scanned, Omniqpon prints out VALID and on a second scan, ALREADY REDEEMED
Other responses are BEFORE VALID PERIOD, EXPIRED or INVALID QR CODE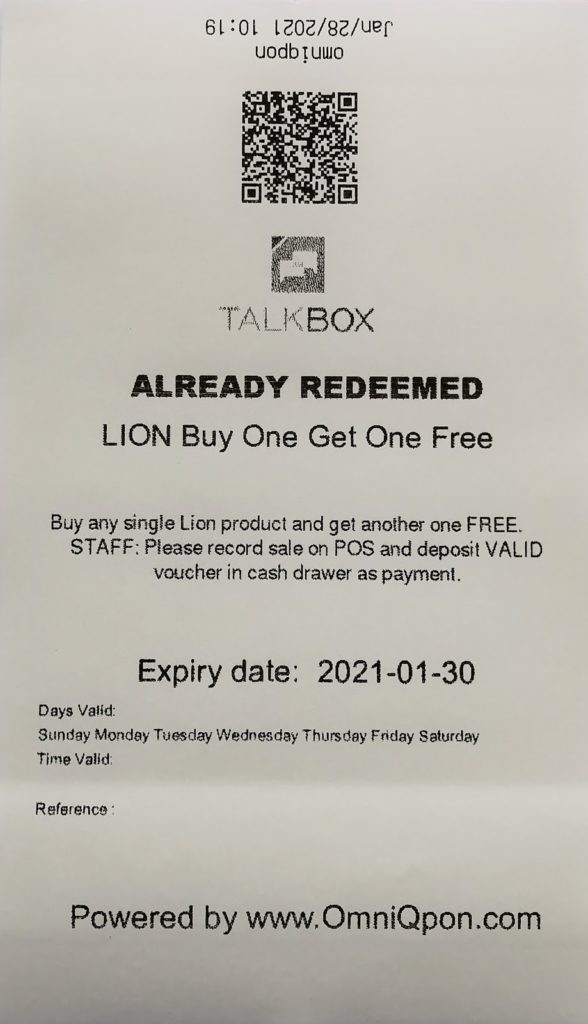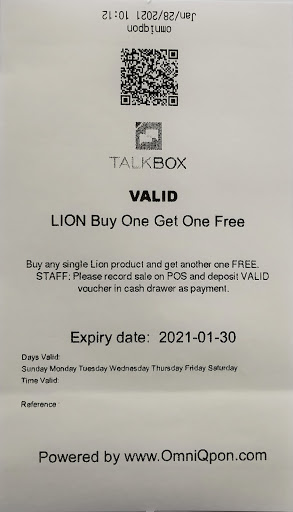 Want more?
Read how you can use vouchers to get a second visit, automatically.
Increase voucher redemptions by sending a voucher reminder with SMS.