Promotions are at the core of all TalkBox communications. Promotions are the content that is displayed when an email is opened and can be viewed via a link in SMS communications and Tweets.
This article will show how to build your own template using a blank layout in the TalkBox promotion editor in 6 steps.
Navigation: communications > create new
Step 1: Choose a layout
Select a layout from the options on the screen, if you're unsure the full-width layout is the easiest and most flexible to use.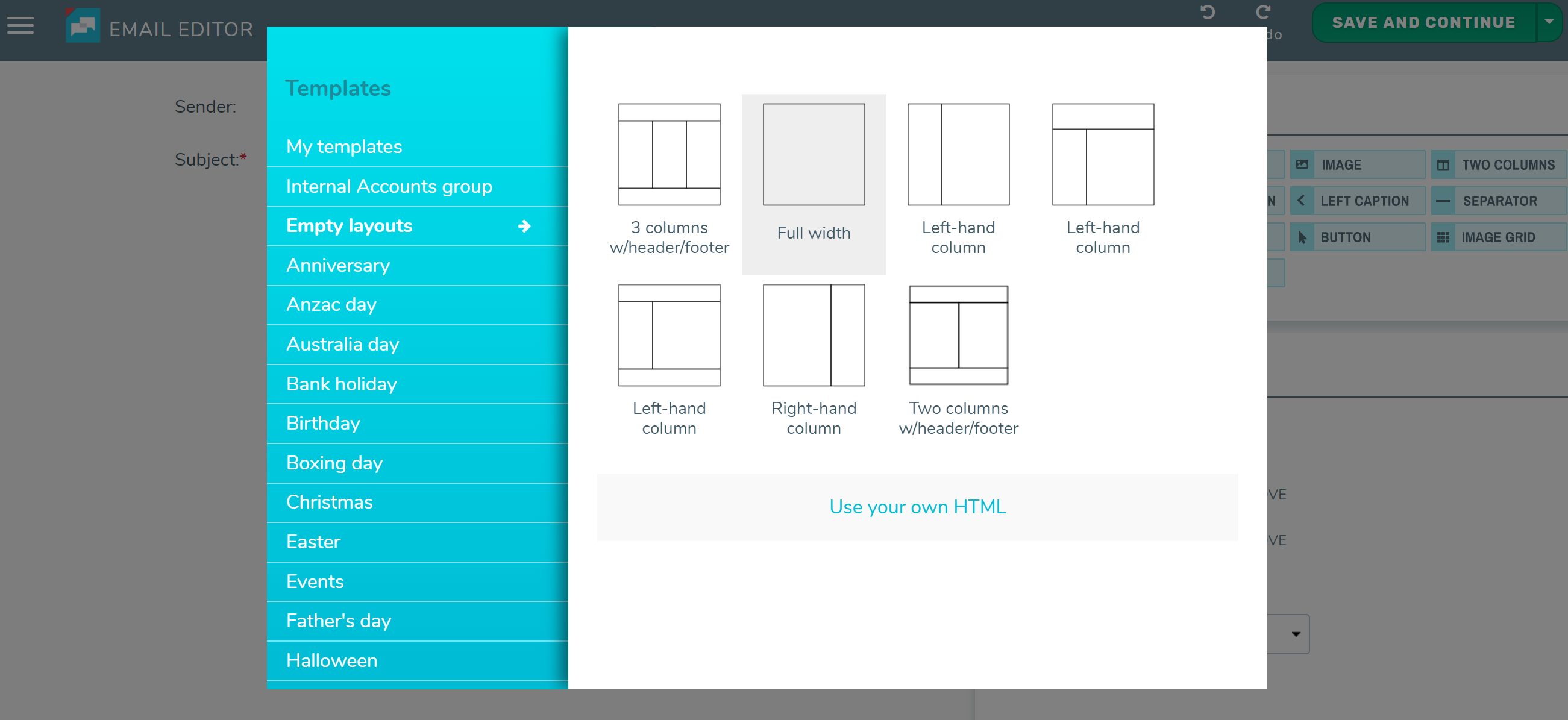 Step 2: Add global styling
Edit the global options to add a page colour as well as default body colour, text colour and font.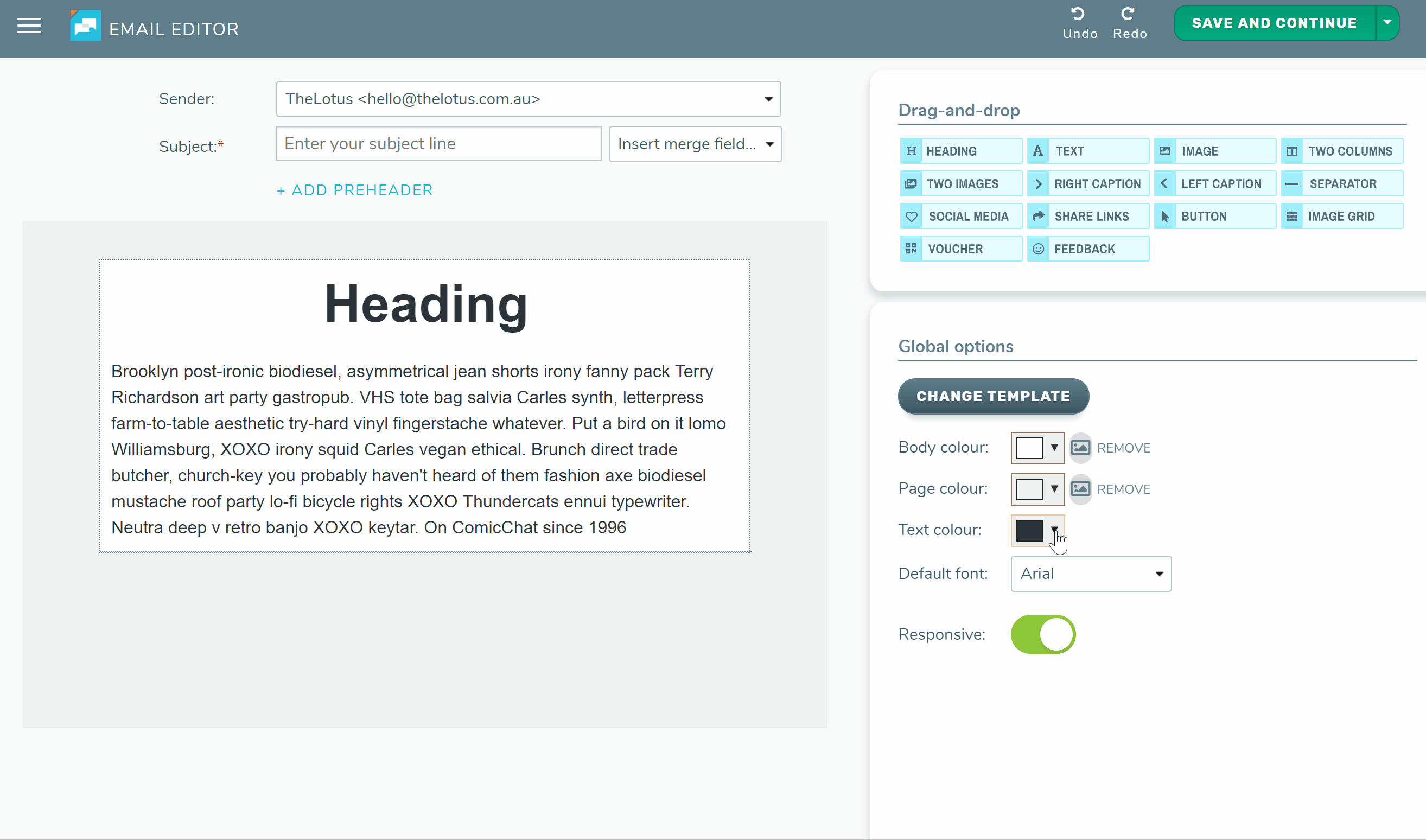 Step 3: Add your logo & hero image
Drag & drop image blocks onto your layout.
Add your logo and hero images to the image blocks.
Remove padding if using full-width images (optional).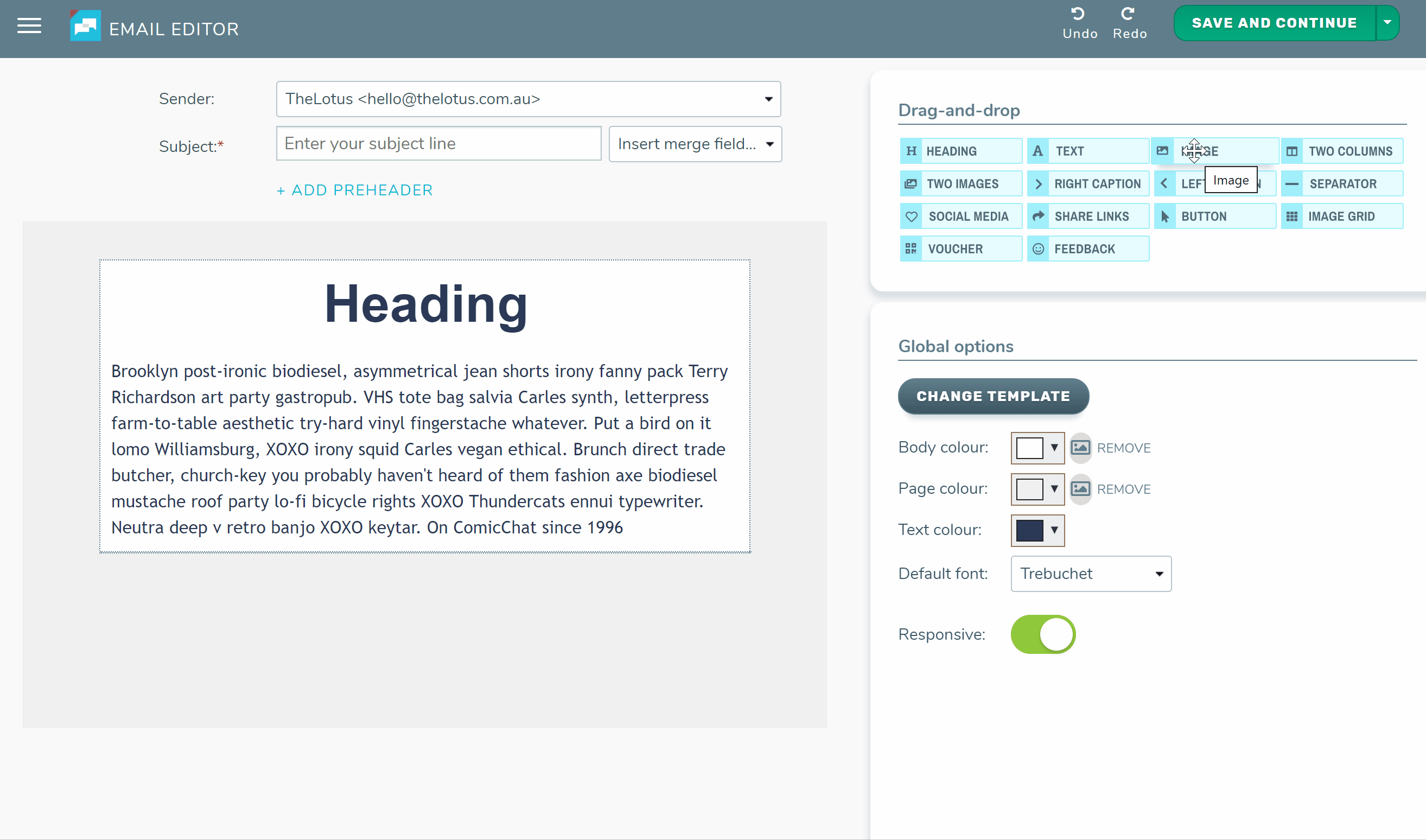 Step 4: Style your heading
Customise the style of your heading to suit your branding.
If using more than one heading in your layout click clone to reuse the styled heading.

Step 5: Add a footer
Drag & drop a text area and fill with your company details.
Optionally, add in a social media area and add links to your company social accounts.
Style these areas to create a distinct footer area.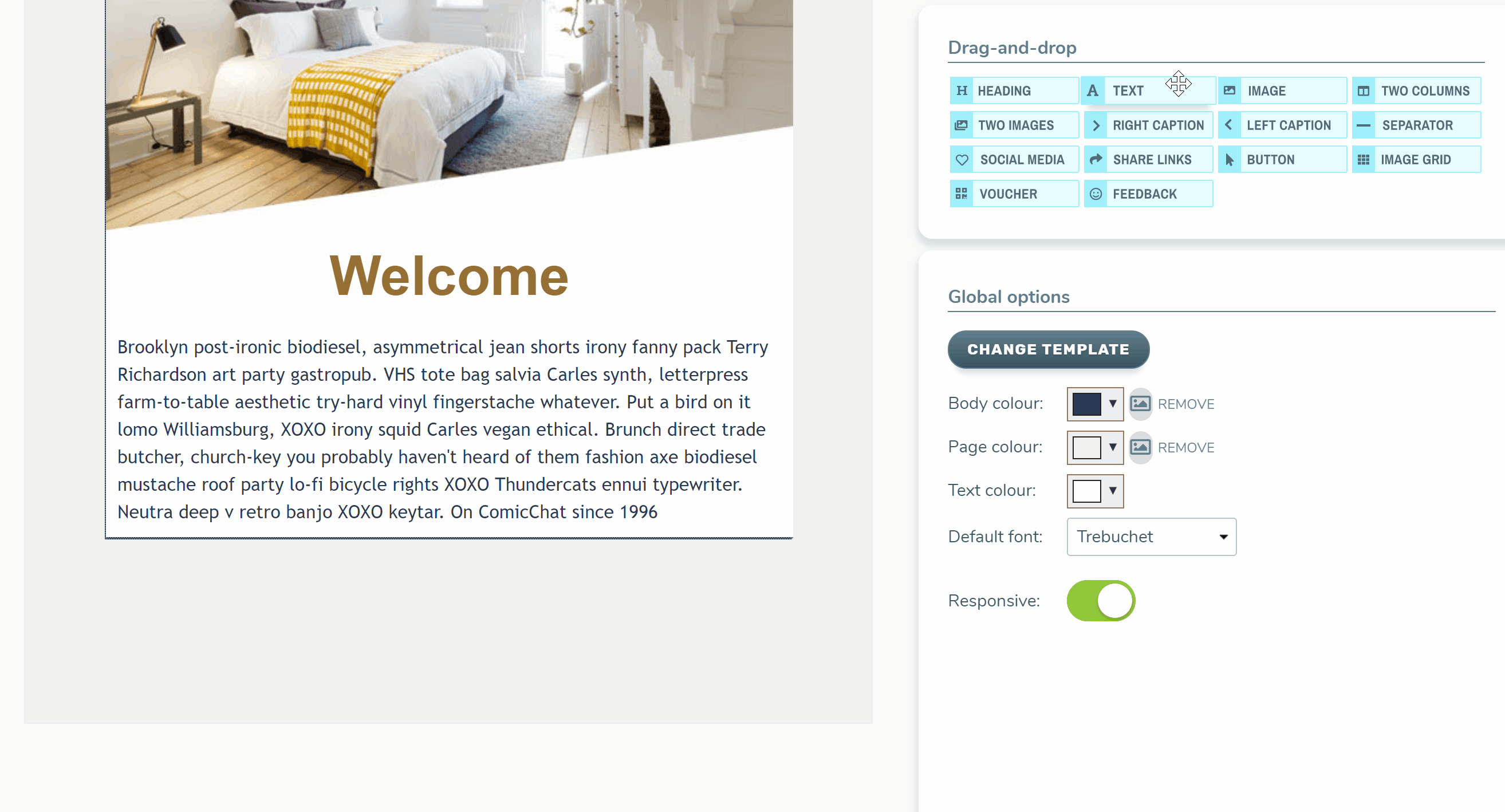 Step 6: Save layout as a template
Click the arrow next to 'Save & continue' and select 'Save template' from the options.
Name your template and it will now be available for future use under my templates.