How to upload contacts to TalkBox from a spreadsheet (in 5 steps).
Navigation: contacts > upload contacts.
Step 1: Format & save your spreadsheet
Populate the first row of your spreadsheet with the field names. For example 'First Name', 'Email', 'Mobile', etc.
Ensure there are no gaps between columns.
Remove email hyperlinks if required.
Use one sheet only.
Save the file in CSV file format.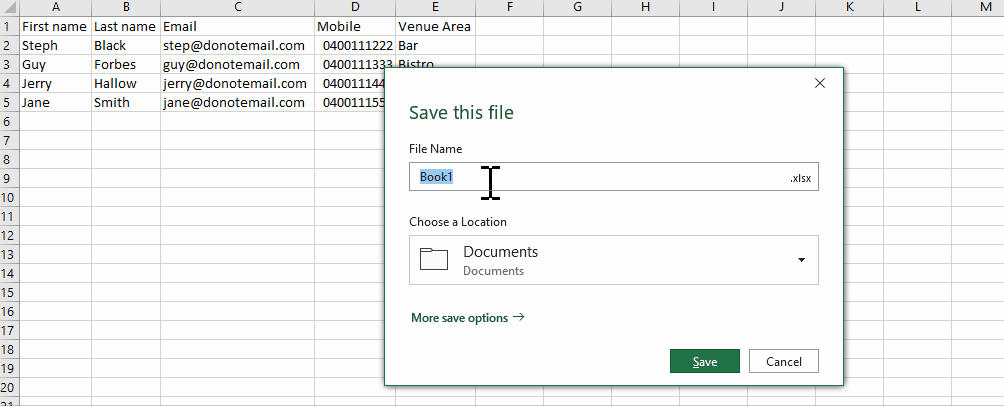 Step 2: Upload your contacts
Navigate to upload contacts (under the contacts tab on the Dashboard).
Click the white area & select your saved csv file.
Click upload.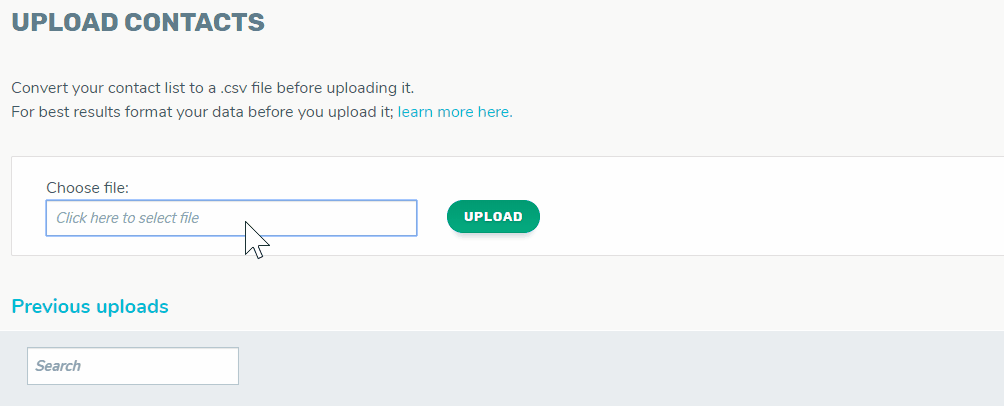 Step 3: Tag your contacts
Type your tag name into the blank space.
Press enter to add a tag or select a previously used tag from the drop-down.
Add as many tags as required.

Step 4: Map your fields
Some fields will automatically be mapped based on the field name in your spreadsheet, check that these have been matched correctly.
Some fields will not be mapped, select a field to map your data to or add a new field.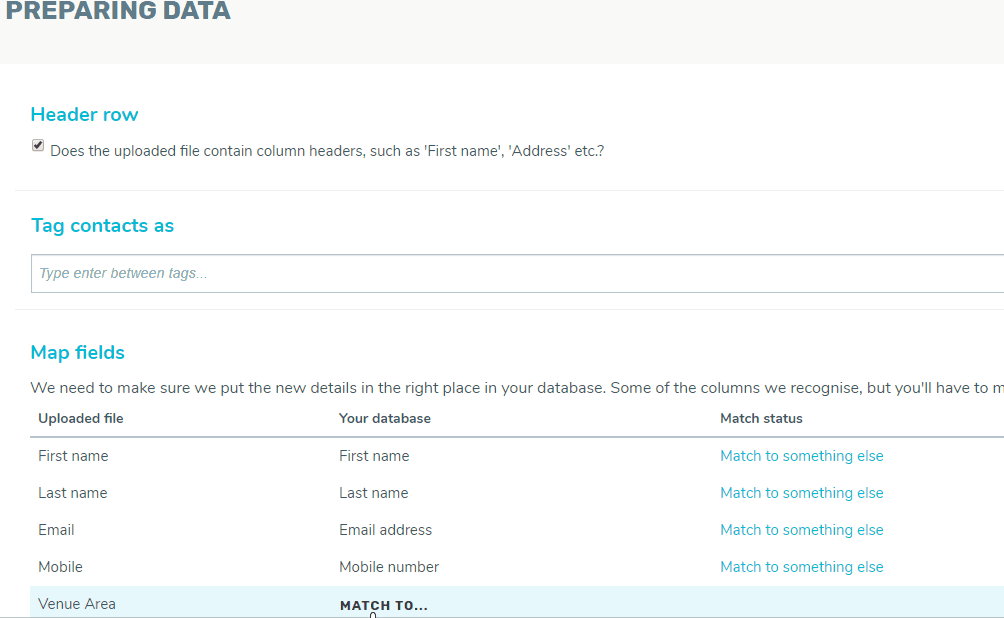 Click continue once you've completed mapping fields.
Step 5: Let your upload process
Allow anywhere from a few minutes to a few hours for your upload to complete, this will depend on the number of contacts being uploaded.
Check when complete to get a report on the number of contacts created and updated.
Upload complete!
Read our tips on how to upload contacts correctly here.
Watch the next video on 'creating an email' here.