Great news! All TalkBox accounts now have voucher reporting.
It's no secret that vouchers are an excellent tool to engage customers, encourage them to visit your business again or even drive sales during quieter times. The voucher reports available to you in TalkBox can be exported as a report so you can present and show their success to stakeholders. Analyse the performance of each voucher and see what is working and what may need adjustment with easy to read information you can use to make the most out of your TalkBox account.
Navigate to: Reports > Vouchers
Here you will see listed all the vouchers you have activated, along with the redemption rate, number of redeemed vouchers and number of used vouchers. You can edit the date range to analyse a specific time period.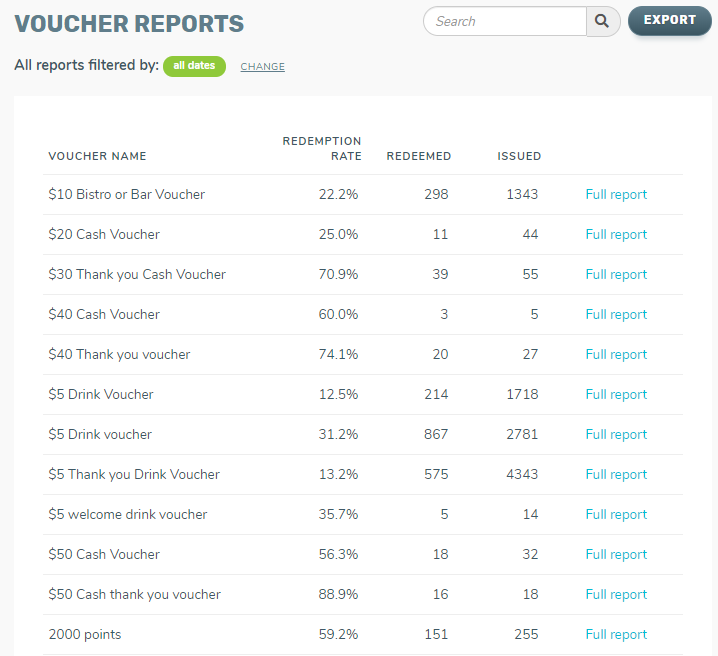 For more detail about a vouchers performance select 'full report'
Here you can view a summary of the vouchers performance and filter the results by 'this month, last month or a custom date range'
The 2 graphs give you a visual representation on vouchers issued compared with vouchers redeemed. You can also see what days of the week are more popular for voucher redemptions.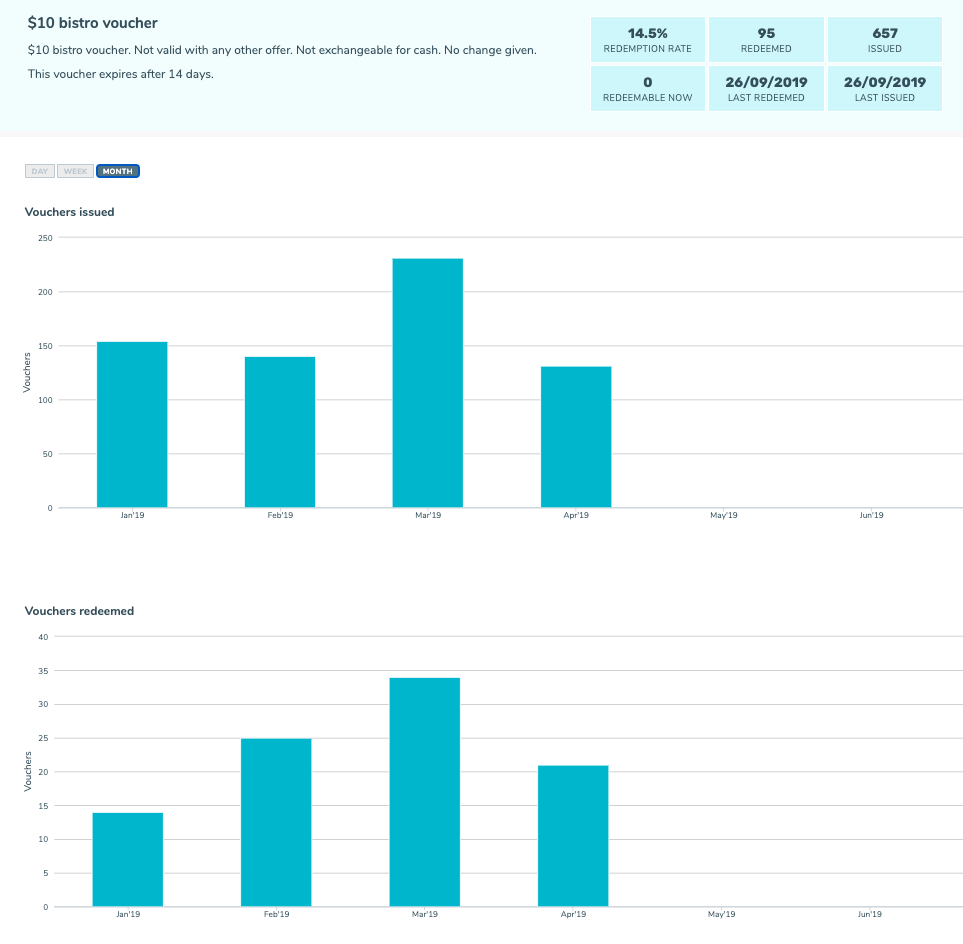 Vouchers have proved to be a successful way to get repeat business from your customers. If you are new to vouchers and you require some assistance setting up automated communications with vouchers please contact our support team. support@impactdata.com.au