TalkBox is a fully-featured end-to-end voucher system. You can create, issue, redeem and track vouchers entirely within TalkBox. These vouchers can also be configured to be scanned and redeemed within a number of integrated external POS systems.
This article is part of the vouchers series and shows how to create a voucher in 5 steps.
Navigation: Tools > Vouchers > Create a new voucher
Step 1: Give your voucher a name & description
Provide a descriptive name and description of your voucher (these will be displayed within TalkBox and when the voucher is scanned for redeeming).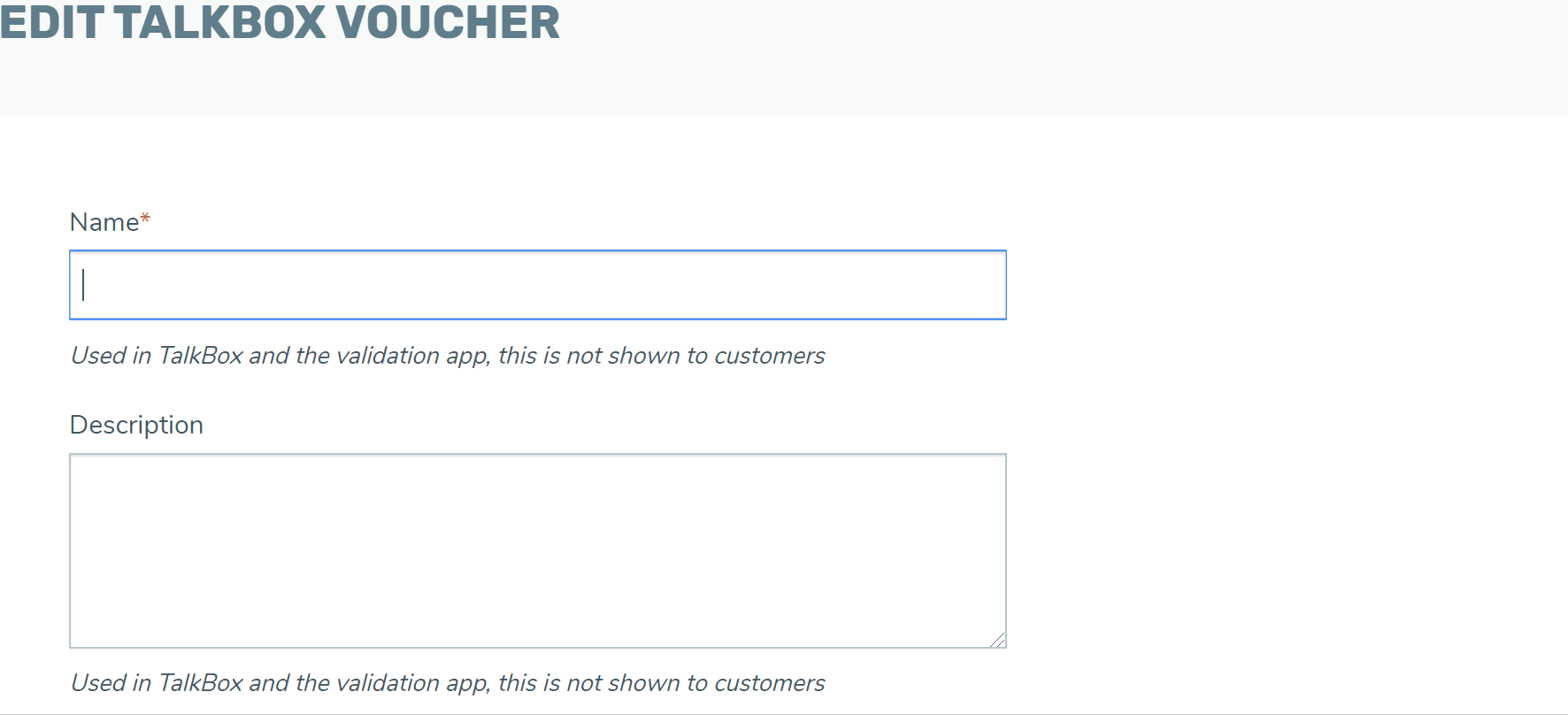 Step 2: Set voucher restrictions
Set an expiry from the options:

Never expires – voucher can be redeemed for an unlimited period of time.
Expires after – voucher can be redeemed for a set number of day after it has been issued.
Valid from – voucher can be redeemed during a set date/time period.

Apply date & time restrictions or select 'every day' and 'all times'.
Step 3: Add voucher messaging (optional)
Setup voucher messages which will be automatically triggered:

Redemption message – triggered if a voucher is redeemed.
Reminder message – triggered a number of days before voucher expiry if the voucher is not redeemed.
Expiry message – triggered when a voucher is expired and has not been redeemed.

Step 4: Add user data (optional)
Add user data key and value if configuring a voucher with an integrated POS.

Step 5: Save vouchers
Click 'save voucher' to finalise your voucher creation.