When creating a voucher you have the option to send a 'Voucher reminder'. Sending a voucher reminder via SMS can help maximise redemptions and bring customers in.
Navigate to: Tools > Vouchers

Step one: Create the voucher
Step two: Create the reminder message
Under the 'Messaging' heading you will find the option of 'Reminder messages.'

Select ' Add message' to create a voucher expiry reminder.

Step three: Schedule the reminder
Specify what time frame before the expiry you wish to send the reminder, such as seven days before expiry.
Step four: Confirm and launch
See an example of a SMS voucher reminder below.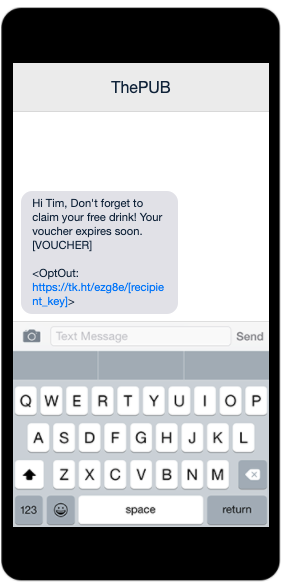 If you have any question or need assistance get in touch, we're always happy to help.
Support@impactdata.com.au