SMS credits are required to send SMS communications from TalkBox to recipient's mobile phone numbers. These credits cover the cost of the SMS send on the telecommunication network, and the cost per SMS will depend on what countries or regions your account sends SMS communications within.
In order to ensure your SMS communications are sent successfully from TalkBox you will need to ensure that you have adequate SMS credits available. To do this you will need to either purchase SMS credits as required or enable autopurchase in your TalkBox account.
Navigation: Settings > SMS credits
Purchasing SMS credits
You can easily purchase SMS credits before sending by inputting how many credits you want to buy and purchasing them using your selected payment method. These credits don't expire and can be purchased any time prior to a communication being sent.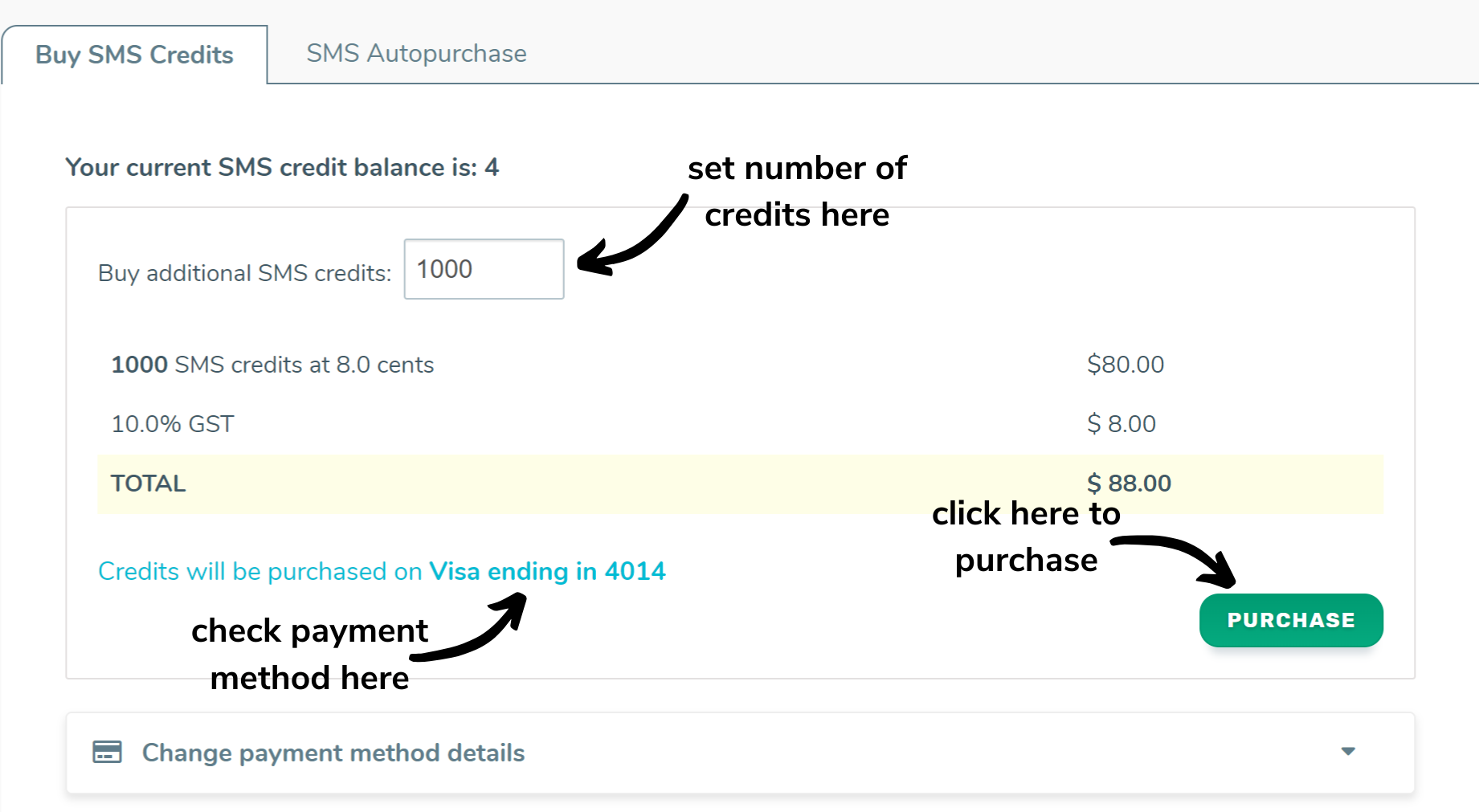 Autopurchasing SMS credits
If you're regularly sending SMS communication, or you have automated communications set to send via SMS, it is a good idea to enable SMS autopurchase. You can do this by navigating to the autopurchase tab on the SMS credit page, clicking to enable and setting an automatic purchase quantity.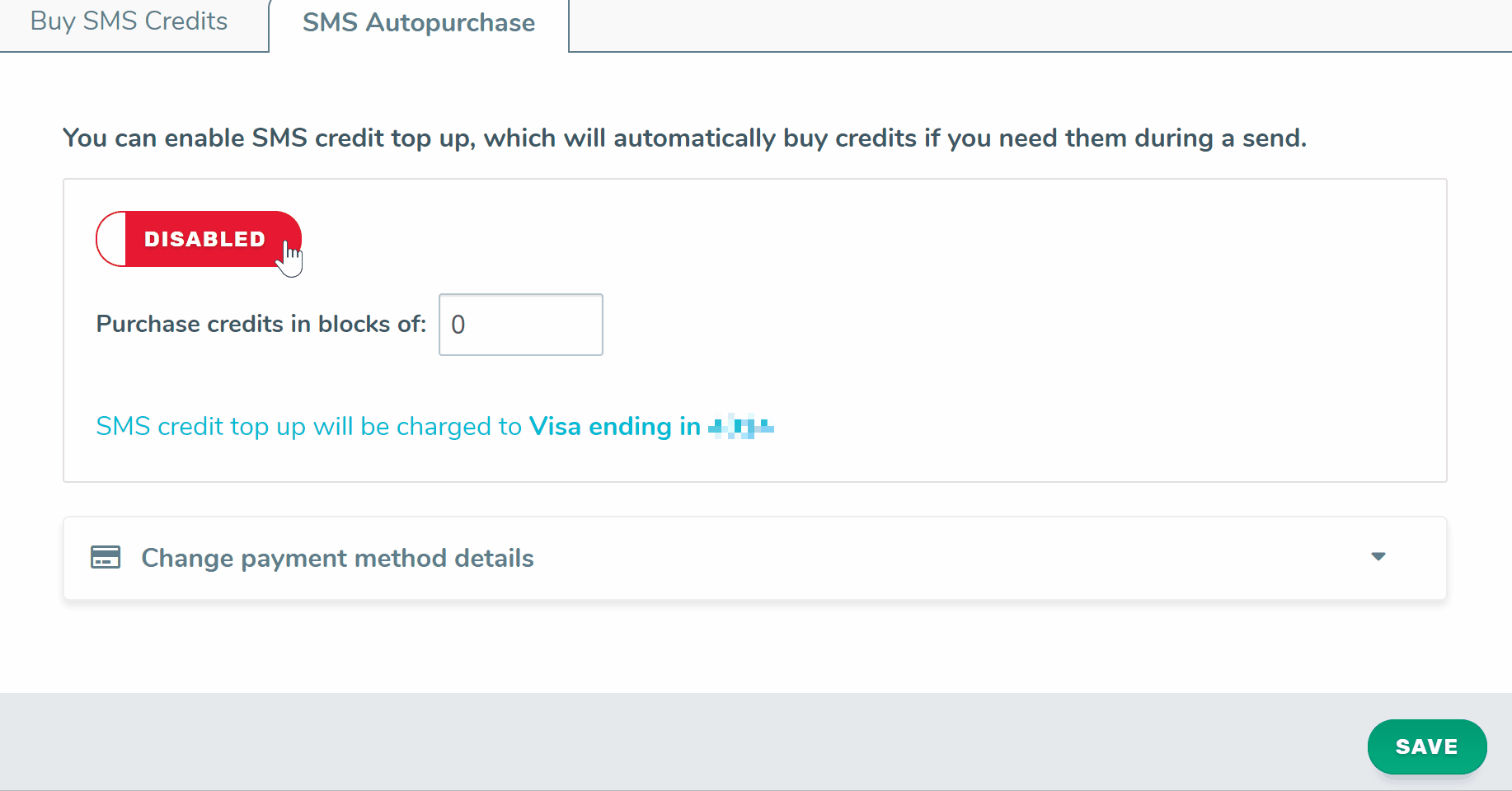 Once enabled SMS credits will be purchased in blocks based on your purchase quantity whenever a communication required more credits than currently available.
Updating payment method
You can update your payment method by expanding the 'change payment method details' section on this page. Here you're able to add a new credit card or bank account details or select a different stored payment method.