TalkBox vouchers are issued as part of a communication or automated communication. They can be merged into an email and/or SMS and presented as either a QR code or a unique string code. Every voucher issued is unique to the recipient of the communication and can only be redeemed once.

This article is part of the vouchers series and shows how to issue a voucher via the communication send process in 3 steps.
Navigation: Communications > Create New
Step 1: Create a promotion & add your voucher
Create a new promotion using a template or empty layout in the drag & drop editor.
Drag & drop a voucher block into the promotion body.
Select your voucher type and how it will be displayed.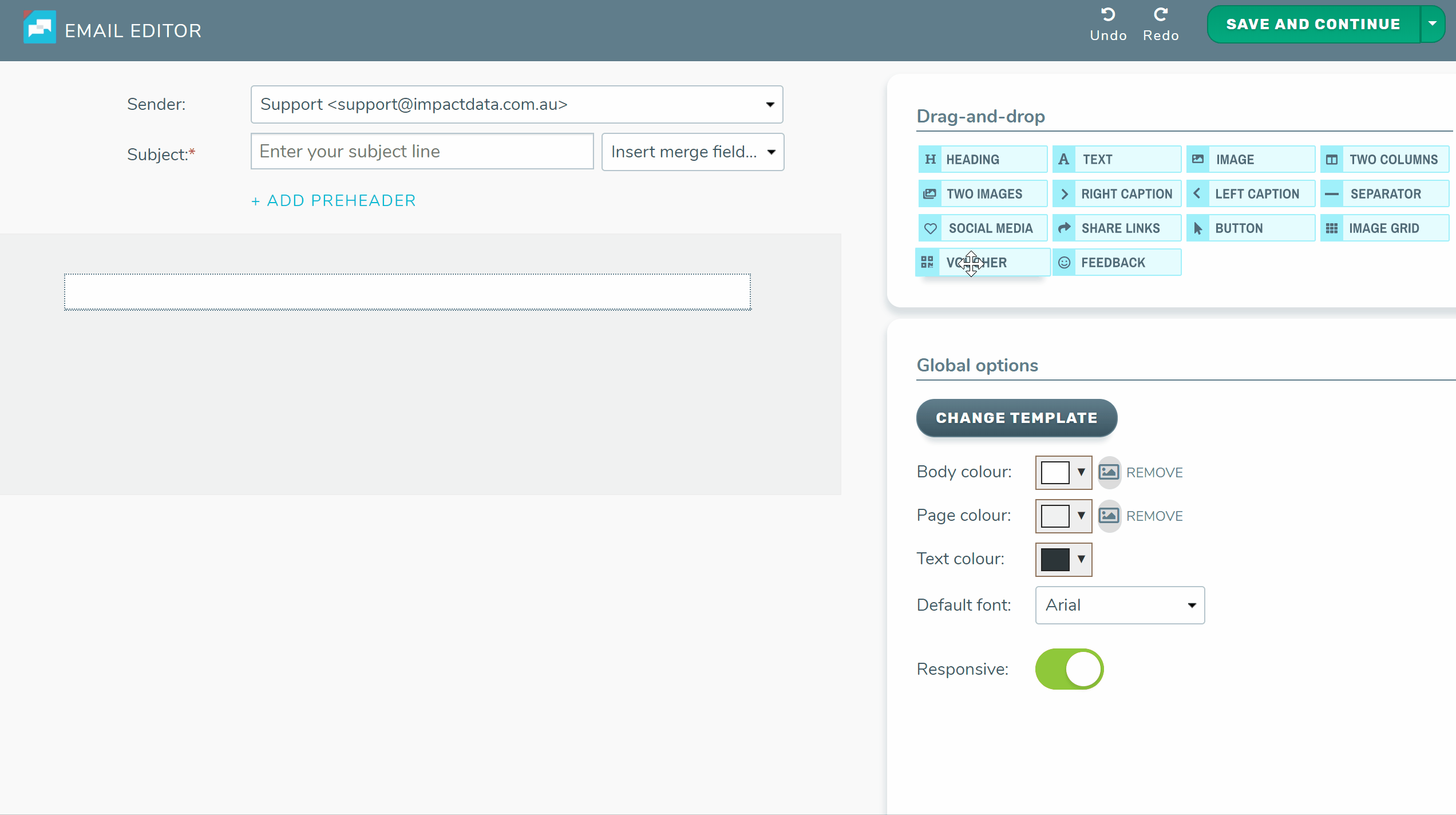 Alternatively, if sending as SMS without a promotion link you can add the voucher as a string code directly to your SMS.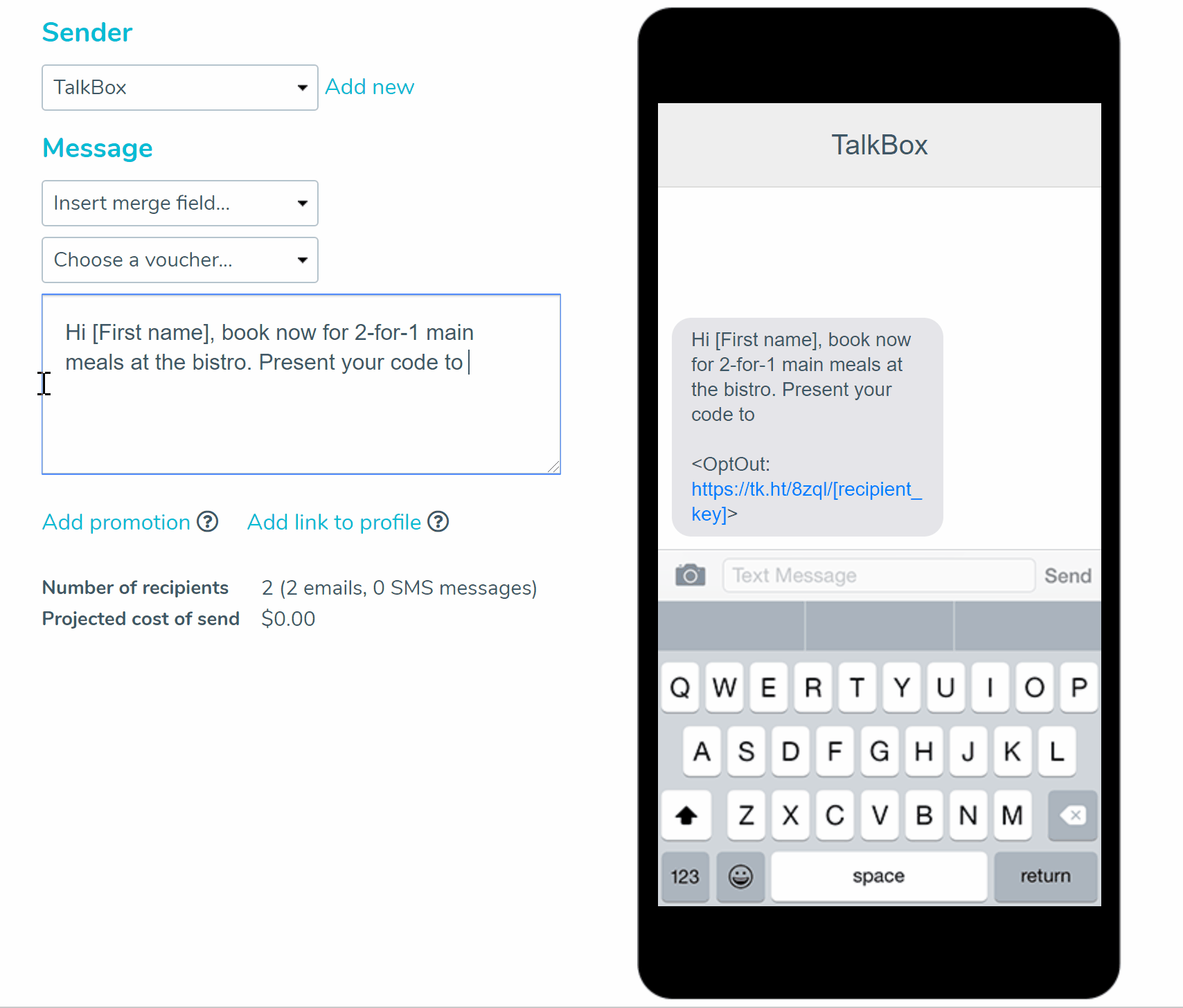 Step 2: Complete your communication setup
Select your recipients & select your send time or trigger if sending your voucher via an automated communication.
Check the details of your communication on the launch page & send a test message to yourself.
Step 3: Test your voucher redemption method before sending
Review your test message.
Test your chosen voucher redemption method.