Do you know that over 50% of your customers don't return for a second visit? SMS has a far deeper reach than any other marketing tool, which makes it the perfect tool to re-enagage with customers who may not have visited your business for a while.

To send a SMS to a 'Lost Customer'
Navigate to: Automated > Date triggered. Select the 'Add new' button at the top right, and then select SMS > Continue
Step 1: Create your SMS
Include a voucher for an irresistible offer and select 'Continue'.

Step 2: Set-up the automated communication trigger
As you come to the 'When' stage, select 'Last visit date' as the field name. Then specify the time period in which you would consider a customer 'Lost'.

Step three: Launch the automation
Select 'continue' and then confirm your send.
See an example below: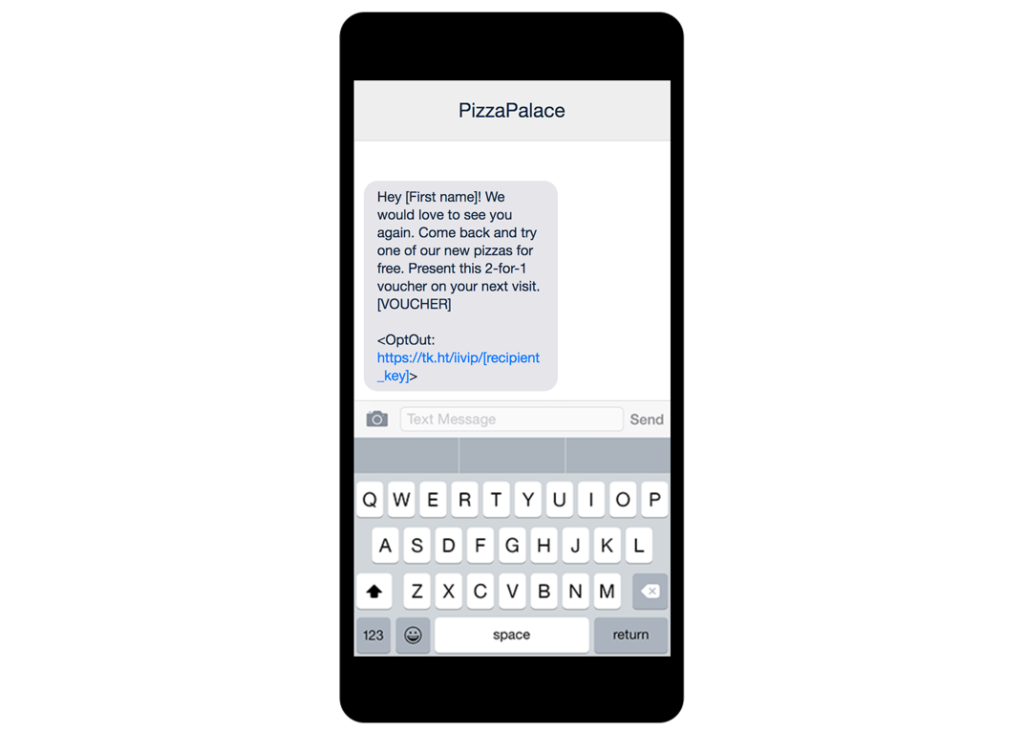 Don't have last visit date?
Talk to us about how to connect your data