TalkBox allows you to send non-marketing communications, which will be sent to all the contacts in your list including those who are listed as 'unsubscribed.'

Non-marketing communications are:
Information about the change to terms and conditions,
Statement about your members account; such as points, or status
Member renewal communication
Information about your privacy policy
Notice of Annual General Meeting
Internal staff or company emails
It is important to note this type of communication must adhere to privacy guidelines and must not include any promotion or marketing content.  It may be useful to outline to your contacts that when they do unsubscribe they may still receive important information about terms or conditions. 

Below are two examples of non-marketing communications you could send to your contact list.
Example 1: An AGM notice
It includes a link to the Notice of AGM as well as a link to the Annual Report and has no promotional content.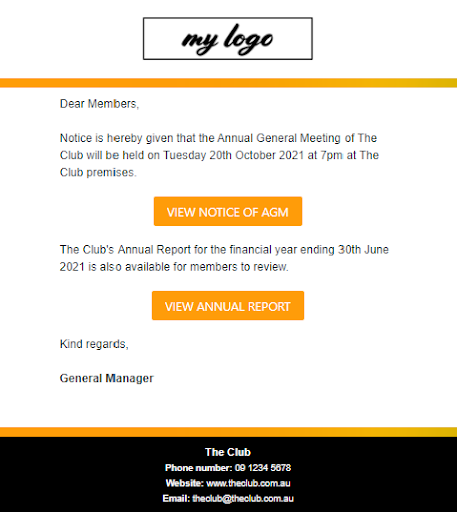 Example 2: Member renewal notification
A great way to entice members to visit the venue to update their membership as well as remind unsubscribed members to resubscribe to your communications.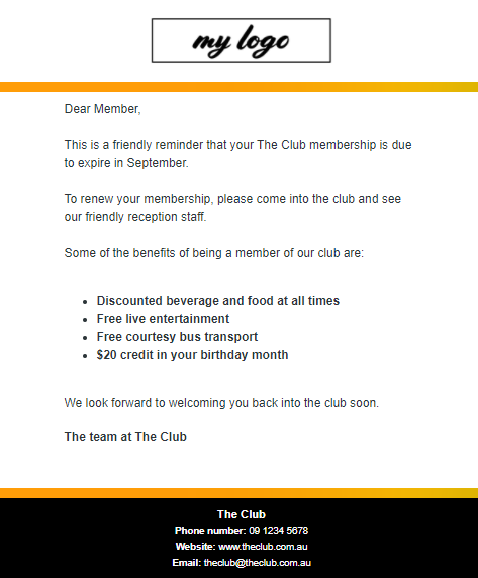 Learn how to send a non-marketing communication here.