Step 1: create a communication
Need a reminder about how to create communication? Watch our video here.
Step 2: Select your recipients
You may want to send to all recipients or filter to select a particular group. Remember that non-marketing communications will also send that communication to contacts who have unsubscribed from your list'
Step 3: Select 'Non-marketing communication'
You will find this at the bottom of the 'select recipients tab'

Confirm your selection in the pop-up window by clicking 'Ok, I know what I'm doing'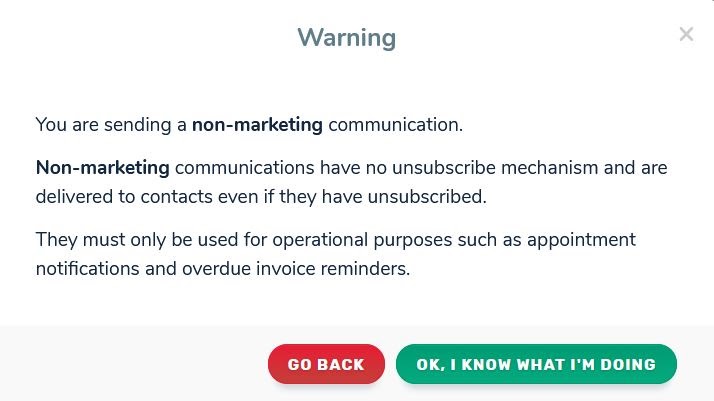 Step 4: Finalise and launch your communication
Select 'Continue' to select the send time and launch your communication
Once the communication has been sent, you will be able to view it in your 'Sent Communications' labelled as 'Non-marketing'.

If you wish to use the non-marketing feature in your account, please contact our support team at support@impactdata.com.au