The information presented in your communication reports varies depending on the channel. However, across both SMS and email reports the information presented will show the delivery and engagement with your communication content.
For communications that are sent across multiple channels the communication report will be presented in multiple channel specific tabs. This article will break down both email and SMS communication report comonents.
SMS Reports
SMS communication reports show three main values:
Received
Clicked
Unsubscribed
Received refers to the number of contacts who TalkBox knows successfully received the communication. This is based on the response sent back from the contact's telecommunication provider. If the telecommunication provider responds to say the SMS has been delivered to the contact's handset they will be marked as received in TalkBox. In most circumstances your SMS received rate should be above 90%.
Clicked will only be populated if you've included a TalkBox promotion content link in your SMS. The number of contacts who clicked this link will be counted and appear here.
Unsubscribed refers to the number of contacts who unsubscribed using the 'opt out' link in the SMS. This is normally a very low number of contacts, often below 1%.
The image below shows and SMS communication report with the values described above: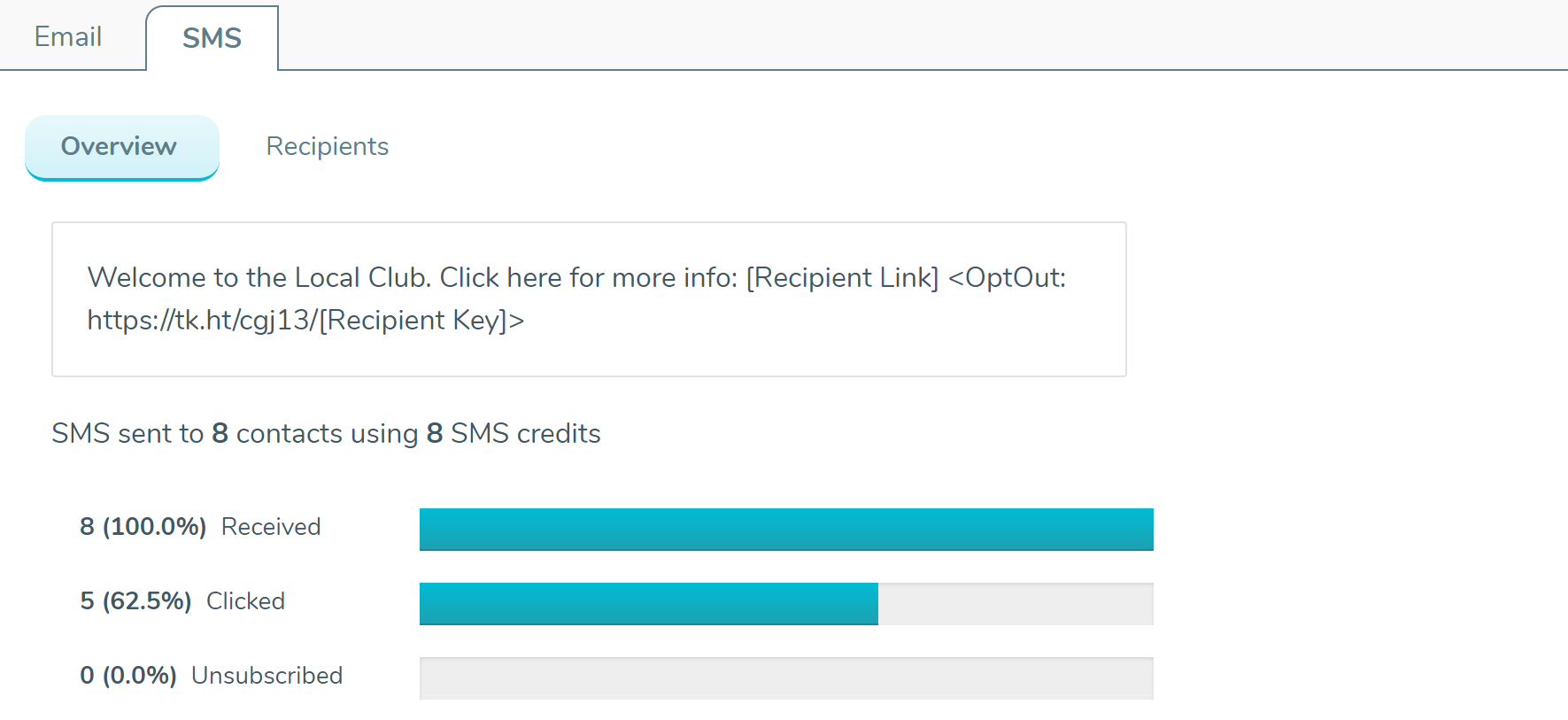 Email Reports
Email communication reports show four main values:
Opened
Clicked
Bounced
Unsubscribed
Opened shows the number of contacts who opened the email communication in their inbox.
Clicked is the number of contacts who clicked on any link included in the email content.
Bounced is the number of contacts whose email bounced. This is typically caused by an incorrect email address or a mailbox full response from the contact's mail server.
Unsubscribed refers to the number of contacts who used the 'unsubscribe' link in the email footer to unsubscribe from TalkBox.
The image below shows and SMS communication report with the values described above: