TalkBox forms can be used to add contacts to your account or update existing contacts with new information. Forms are a great way to enrich your data so you can send more meaningful communications with added personalisation. They can be used on your website, on a mobile device or as a link in a communication.
This article will guide you on how to create a form in 5 steps. This process is the same whether you're using a hosted or embedded form.
Navigation: Tools > Forms > Hosted forms OR Embedded forms > Create a new form
Step 1: Add fields to your form
Use the form field block to drag & drop fields onto your form.
Select the field you want from the dropdown of available fields in your TalkBox account.
Select whether or not the field is required.
Optionally, customise the field presentation by editing the field label & position.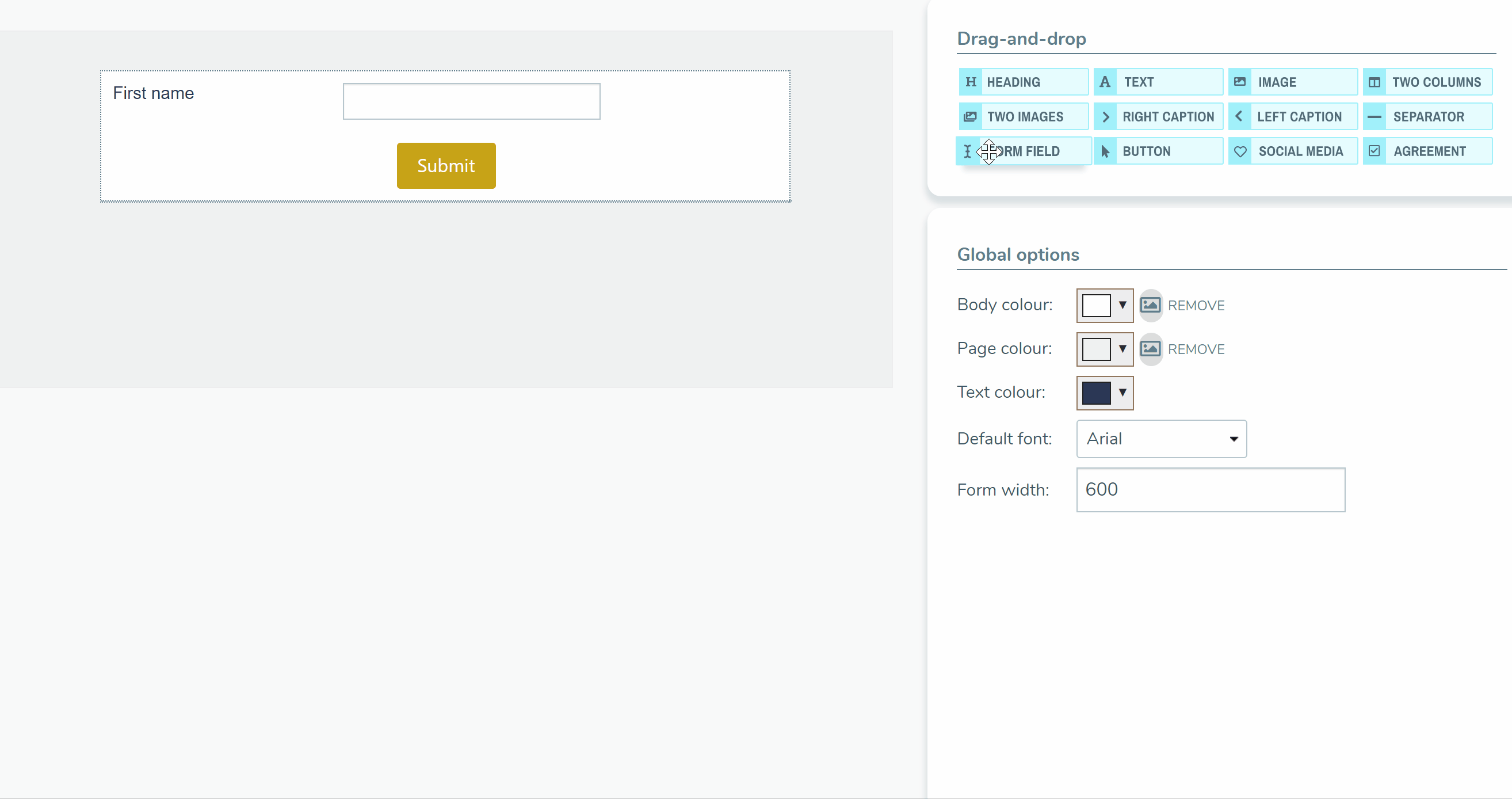 Step 2: Style your form
Edit the global options so that your form reflects your business branding.
Add additional content to your form, such as images or a logo.
Click save & continue once you're done.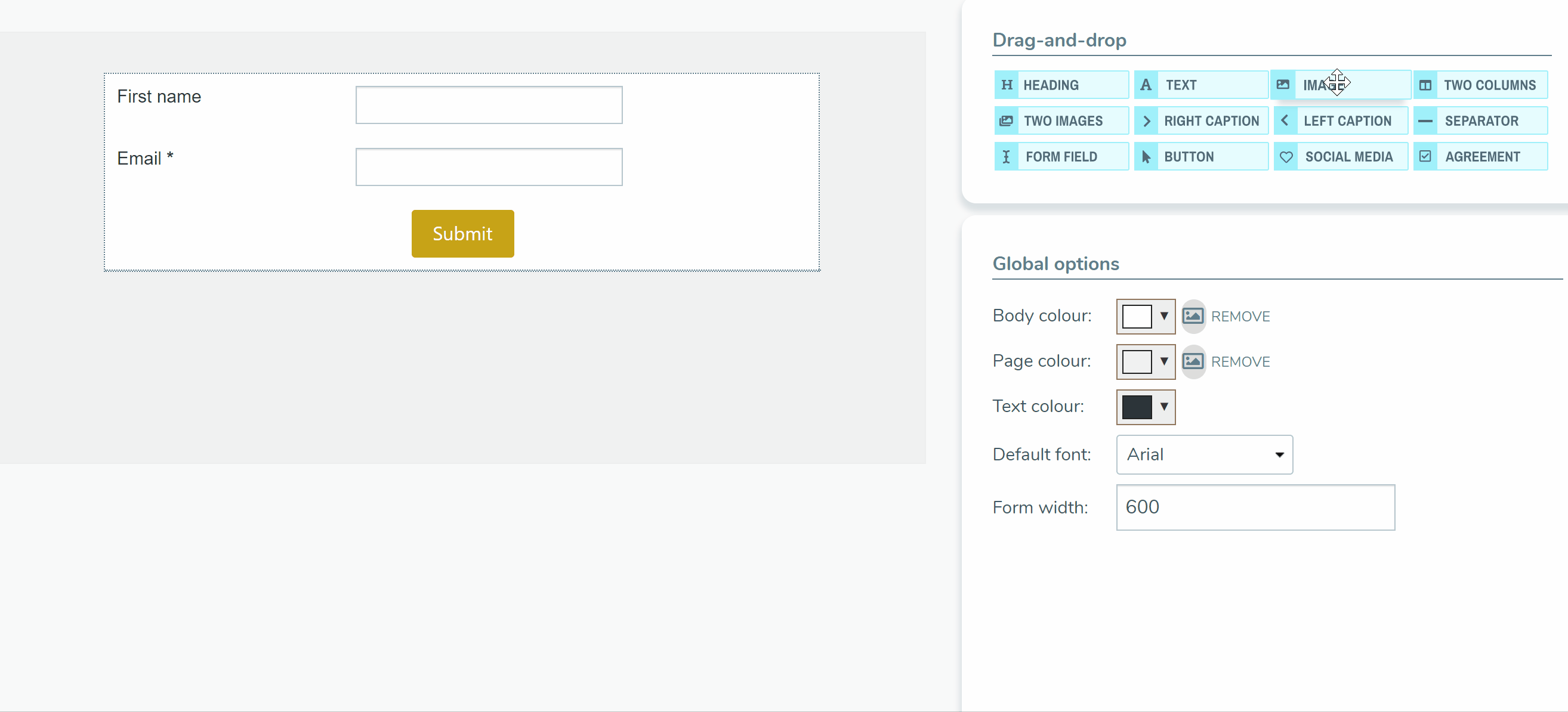 Step 3: Apply form settings
Name your form a descriptive name.
Optionally, update your form to only accept new contacts if desired.

Step 4: Add form actions
Edit your form confirmation message or add a link to redirect the contact when the form is submitted.
Add a tag that will be applied to all contacts who submit the form.
Add a notification email to go to yourself (if required).
Add any triggered communications wanted.
Save your form.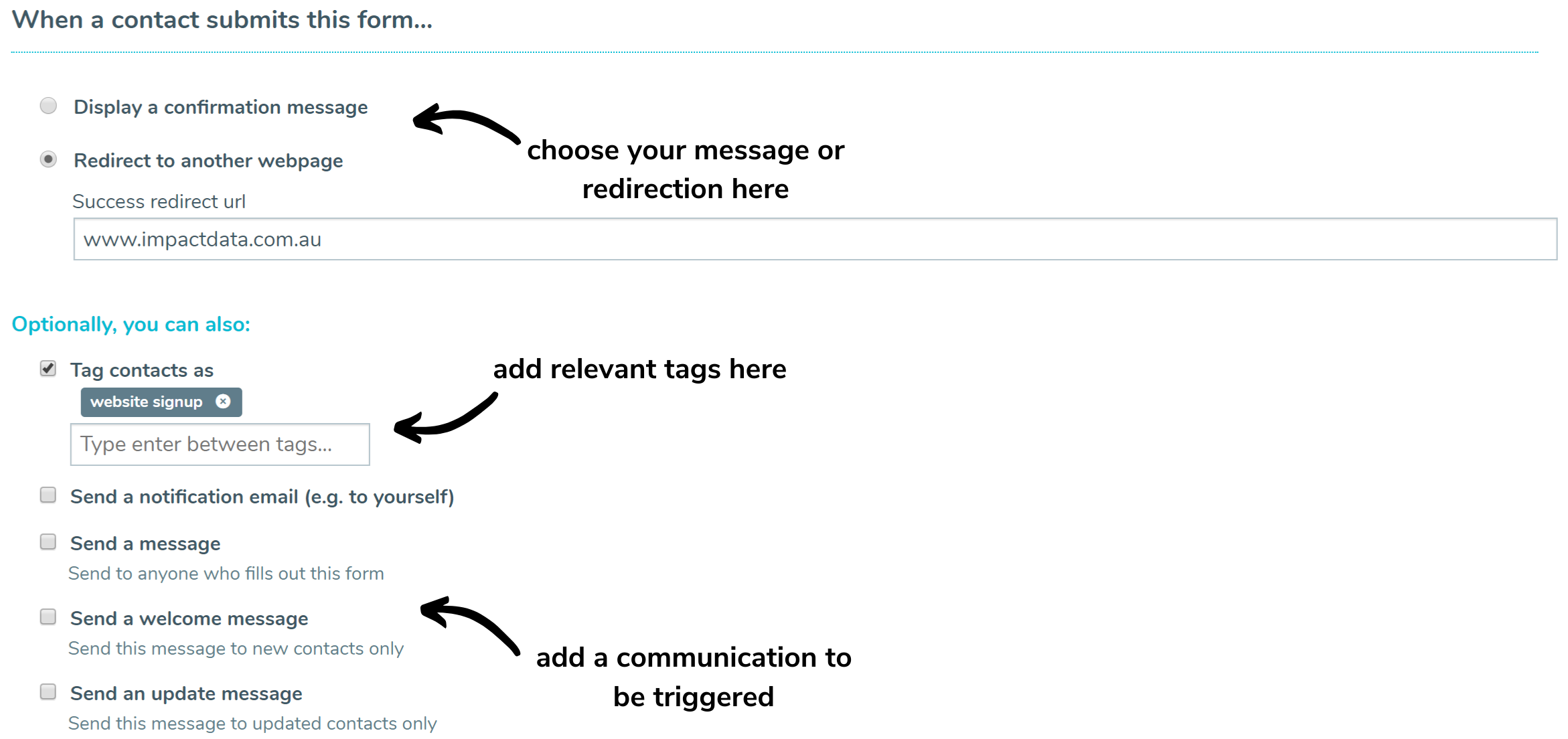 Step 5: Get your form URL
Copy the link to your form either on the editing page or on the main forms page.