The TalkBox signup button can be quickly and easily added to your website. It will allow contacts to signup to receive your communications. This article will guide you on how to configure your signup button in 3 steps.
Navigation: Tools > Forms > Signup Button
Step 1: Configure button settings
Edit button colour.
Edit button text.
Select size from small, medium or large.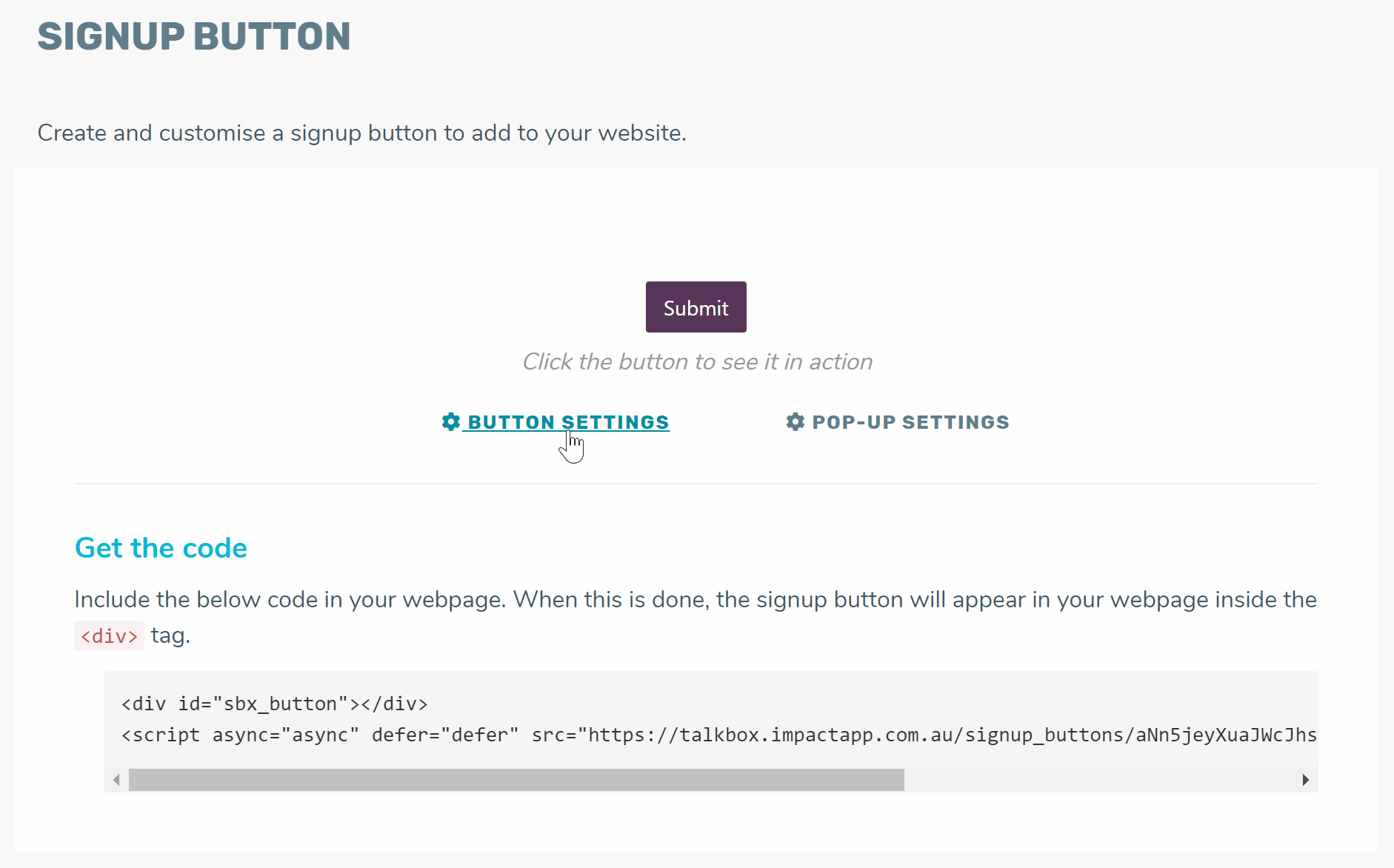 Step 2: Configure pop-up settings
Edit heading, sub-heading and button label.
Add agreement block if required.
Edit success message (this will be displayed when the user clicks to submit the form).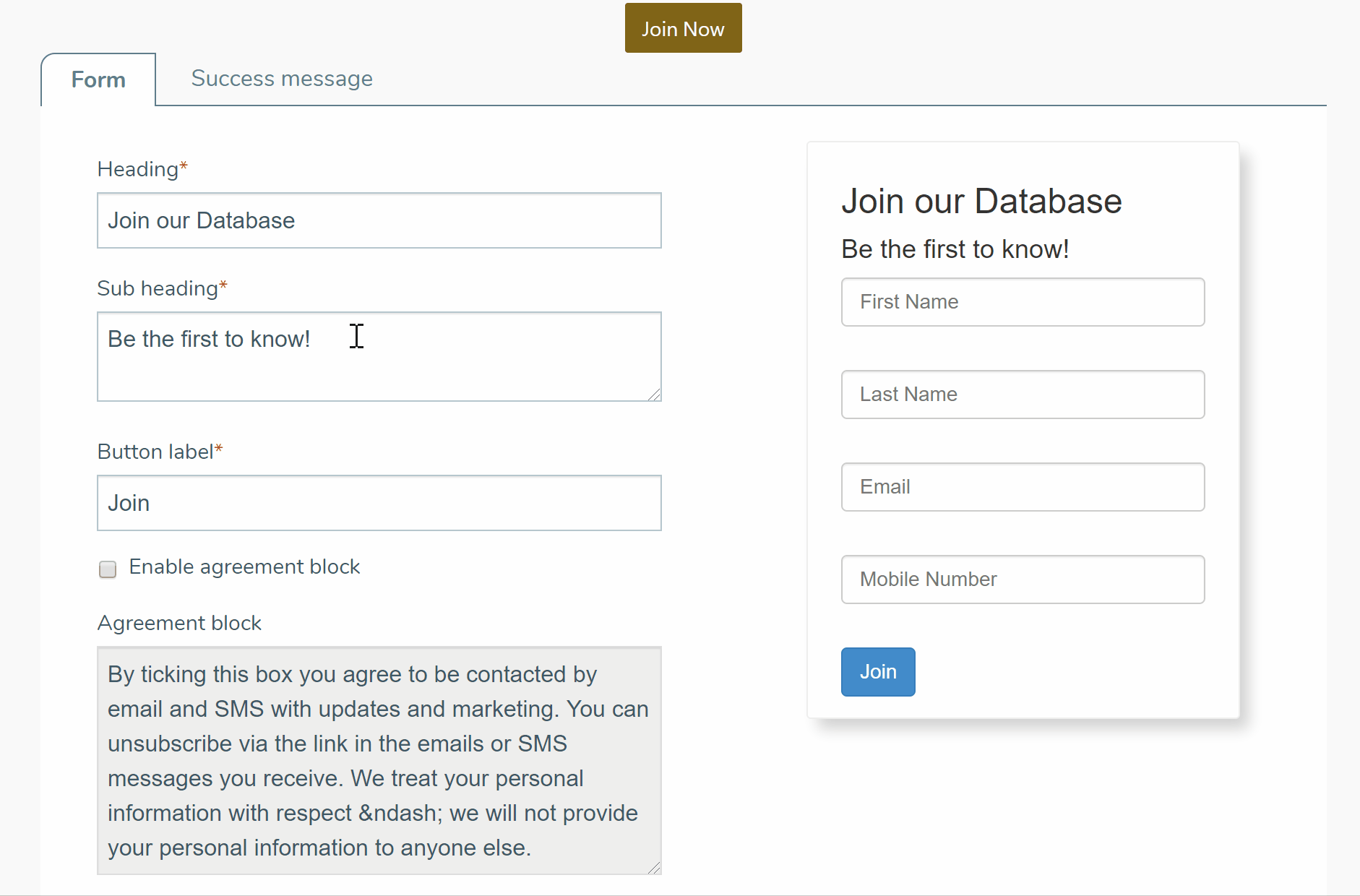 Step 3: Get the code & add to your website
Copy the code as displayed in TalkBox.
Add the code to your website.