TalkBox accounts that are connected to Redcat Polygon Central can access and issue Redcat coupons directly. This allows you to leverage the direct marketing smarts of TalkBox to issue Redcat coupons.
Redcat connected TalkBox accounts don't use TalkBox's own vouchers, instead, they access eligible Redcat coupon programs. These appear on the Tools > Vouchers page in TalkBox and are available to be included in communications during composition.
TalkBox accounts can only be connected to Polygon Central by Impact Data support staff. If you would like this set up for your TalkBox account please contact our support team.
Redcat Coupon Programs in TalkBox
To see your Redcat Coupon Programs in TalkBox navigate to Tools > Vouchers where you will see a list of coupon programs that can be used in TalkBox. These are read live from your Polygon Central account so the list will always be up-to-date – you don't need to wait for an update process.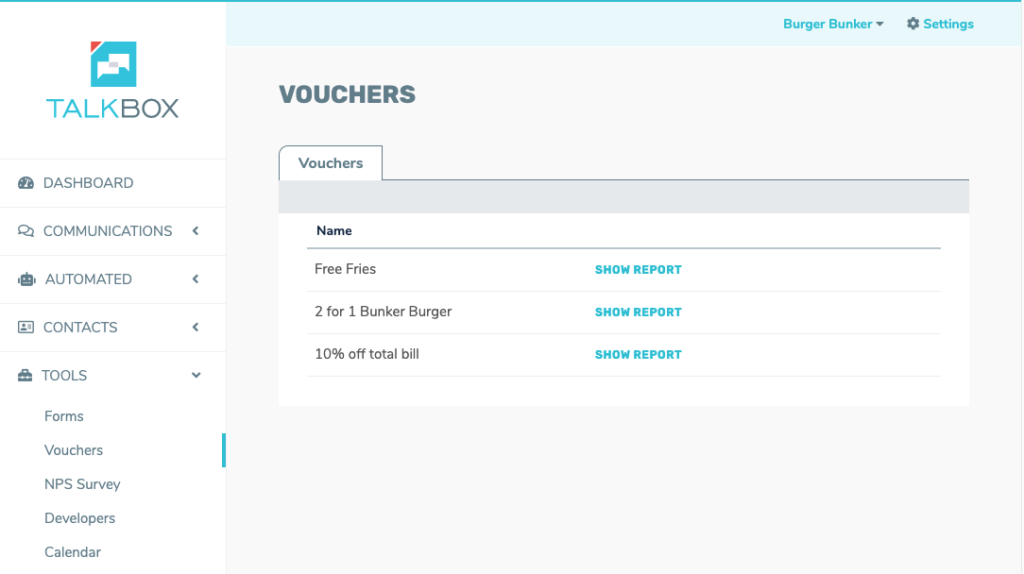 Issuing a coupon with TalkBox
To use a Redcat coupon program in TalkBox just include it in your communication by dragging the voucher block onto your communication in the usual way. Your Redcat coupon programs will be available for selection directly in the editor.
The coupons are issued at send time, this allows you to use the filtering and triggering features of TalkBox to target your vouchers.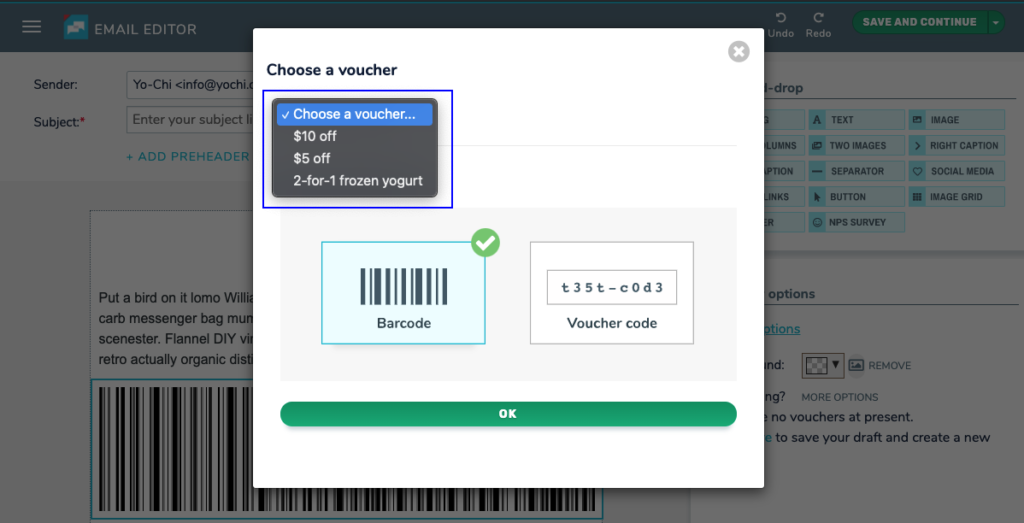 Can't find your Coupon Programs in TalkBox?
Not all Coupon Programs in your Polygon Central account can be used by TalkBox, we only display the ones we can use.
INDEPENDENT CAMPAIGNS ONLY
The Coupon Eligibility must be set to be "Independent Campaign" in order to be visible in TalkBox. In Polygon Central this is specified on the "Eligibility" tab.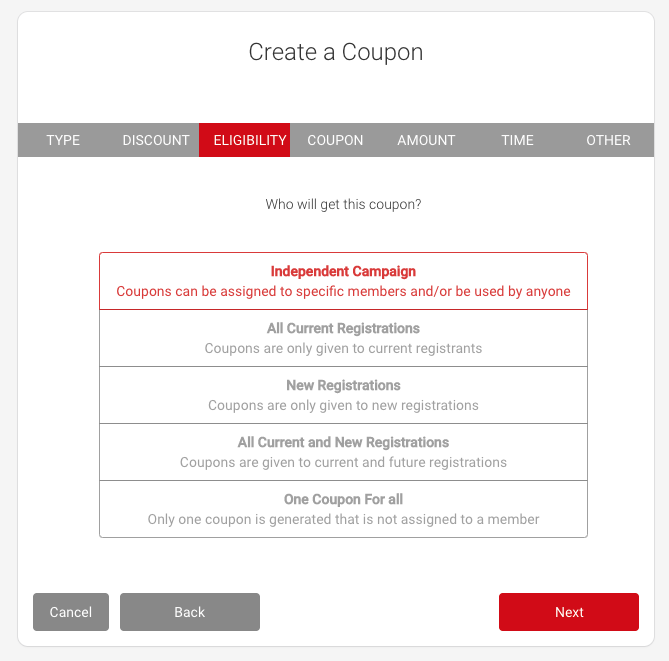 NO MEMBER SEGMENT RESTRICTION
If you create a coupon program that is restricted to specific member segments it will not display in TalkBox. This is because TalkBox is not aware of Redcat member segments and could potentially issue a coupon to a member who is not in the required segment.
The member segments option must be left blank when creating coupon programs for use in TalkBox.