Date triggered communications are communications which are configured to send when a contact meets the criteria for sending. They can be set up to trigger from any date field in your TalkBox account.
This article shows how to create a date triggered communication in 4 steps.
Navigation: Automated > Date Triggered > add new date triggered communication
Step 1: Create content & review content
Select channels from email and SMS.
Create content using the drag & drop editor.
Review content & send a test communication.
If using merge fields, use "preview content for" to review your personalisation.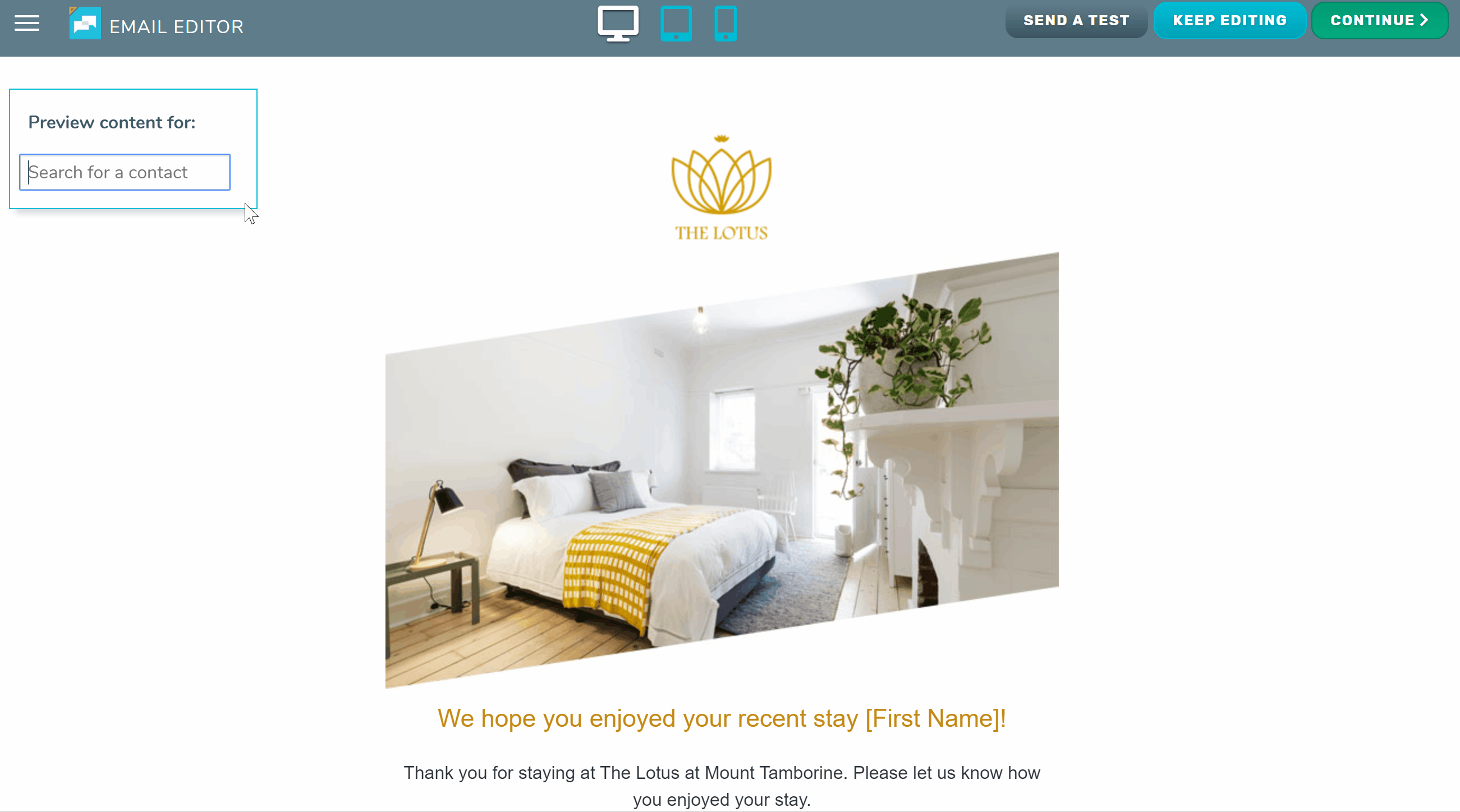 Step 2: Select your recipients
Select who will receive the communication using filters or tags, or have your communication send to any contact when they meet the trigger condition.

Step 3: Select your date trigger
Select from any available date field in your account
Edit the offset using the three drop-down options:

Number – select any number from 1-30.
Period – select from days, weeks, months or years.
Offset – select from before, after or on the day of.

Choose a time of day for your communication to be sent.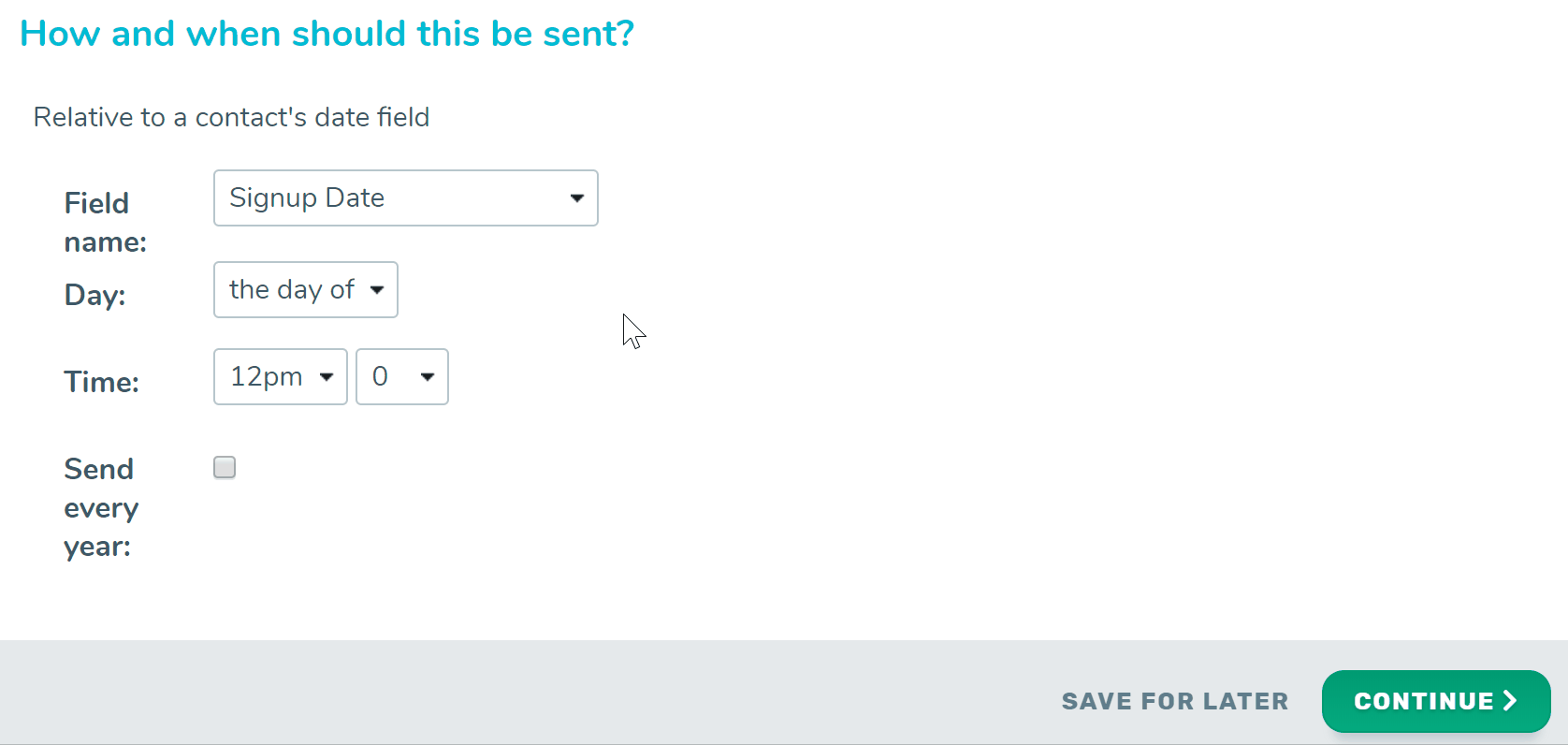 Optionally select to send the communication every year, this will send based on the day and month regardless of the year.
Check that the recipient selection and trigger are both correct.
Click the confirm button in the lower left of the page.
Read through the details in the popup.
Click launch to send or schedule (if a later date & time has been selected) your communication.
Step 4: Confirm & launch