Milestone birthday communications are a type of automated communication in TalkBox which is triggered to contacts based on their upcoming Milestone birthday like 18th, 21st, and 30th etc.

Here is how to automate it in TalkBox.

From your TalkBox dashboard.
Navigation: Automated > Birthdays > Add New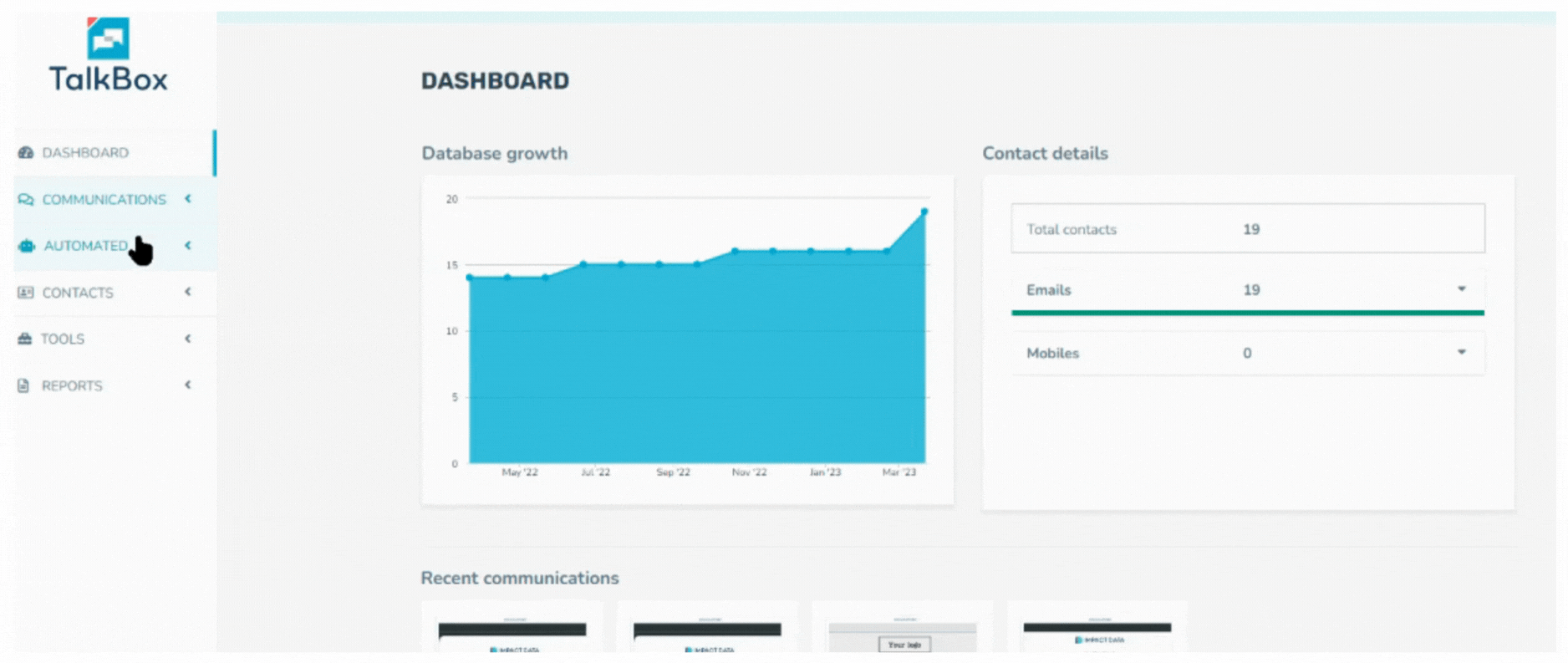 Give your communication an internal name that helps keep your account organised. This name won't be seen by any of your customers or recipients of the communications.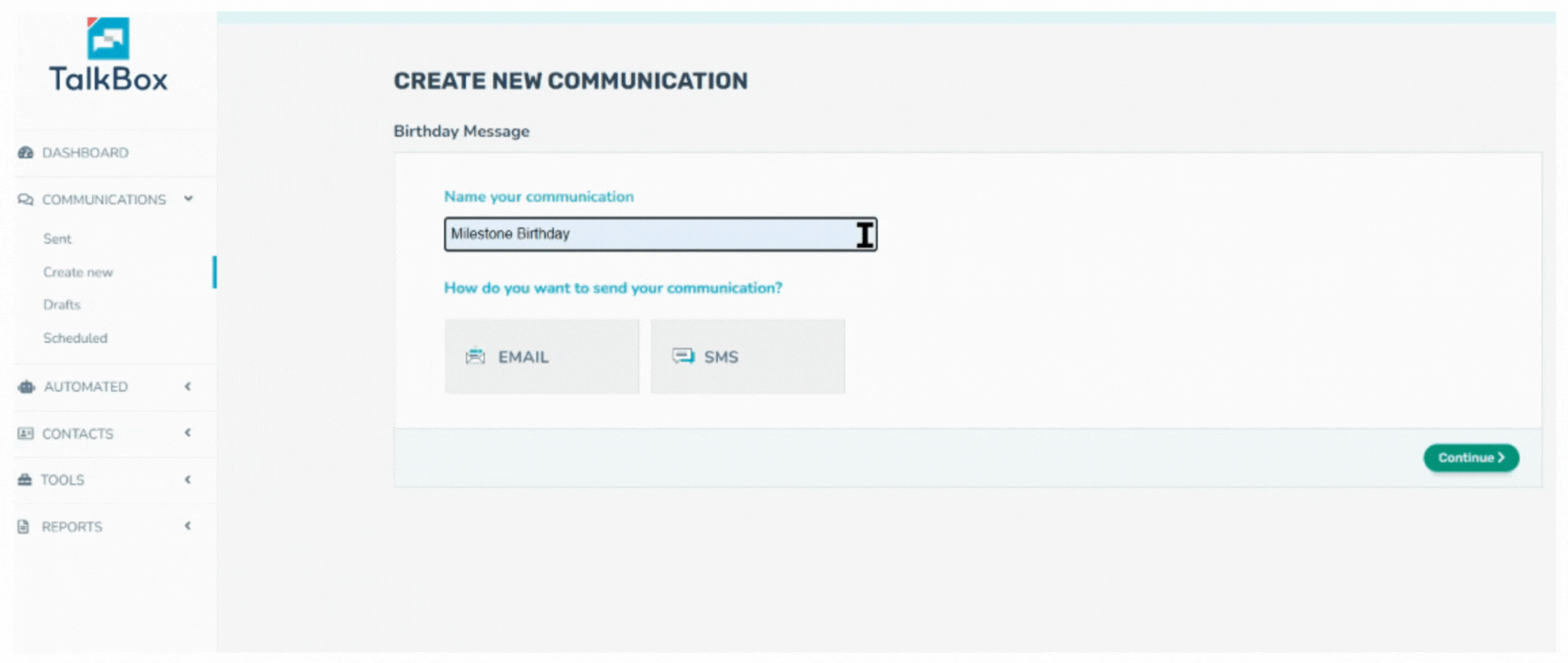 Select a ready-made template, edit a template, or make one from scratch.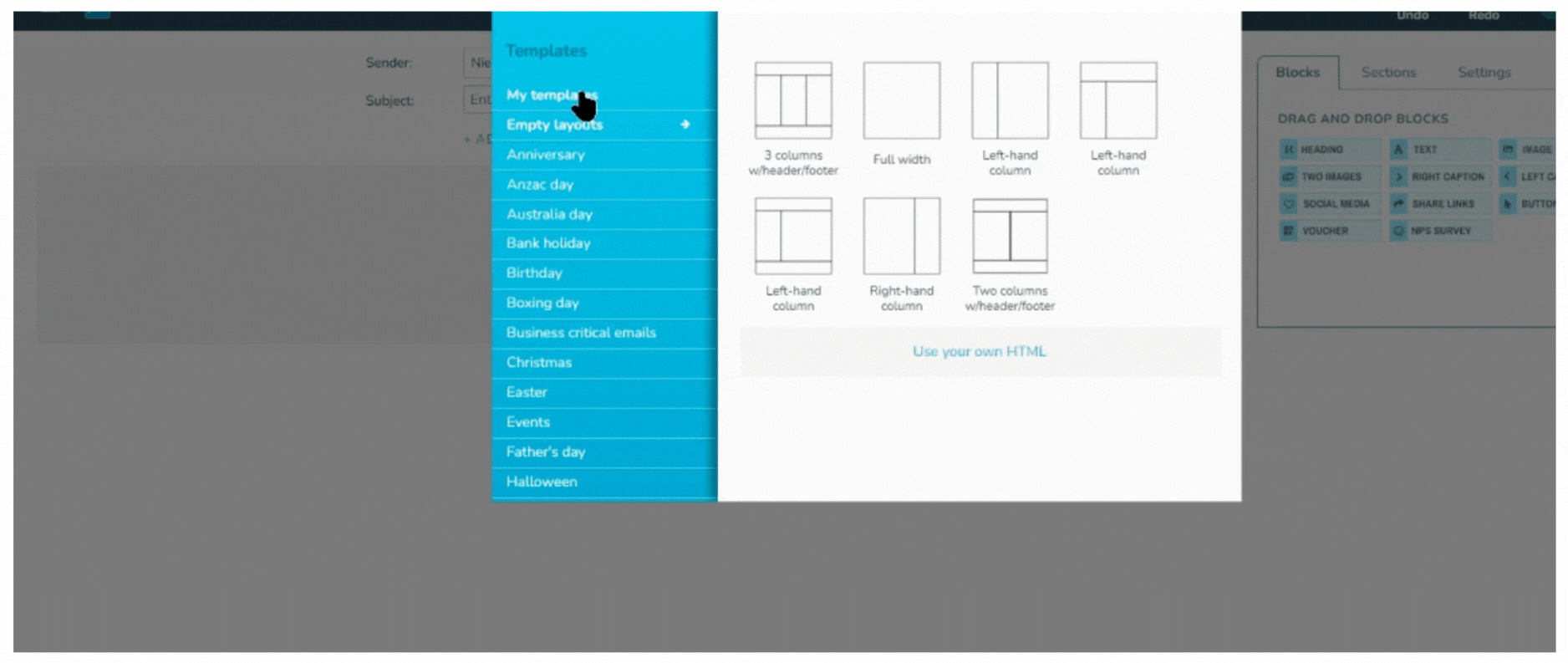 Once your email and/or SMS are ready click on the Continue button.
Now TalkBox has two options for configuring birthday communications. Both options will launch one at a time in relation to each contact's date of birth.
Send Individually — By using this option your birthday communications will send like normal date-triggered communication. The send date will be determined by the offset you select from the date of birth field. Default milestone birthdays are able to be selected, such as 18th, 21st, 30th, 40th, 50th and 60th. Additionally, you can input specific ages into a text area.

Send as a batch — By using this option your birthday communications for each month will send together for all contacts who have their date of birth within the specified month. The send date will be determined by the month and day you select.
For setting up Milestone Birthdays we need to select option 1: Send Individually
Select Before from the dropdown menu to set a before date.
Then set the desired time of day to launch each communication.
When selecting Send for make sure to select a preferred Milestone birthday from the drop-down or set your own multiple Milestone birthdays by entering custom Milestone dates.
The All birthdays option will select every birthday of every year – eg. 21st, 22nd, 23rd etc.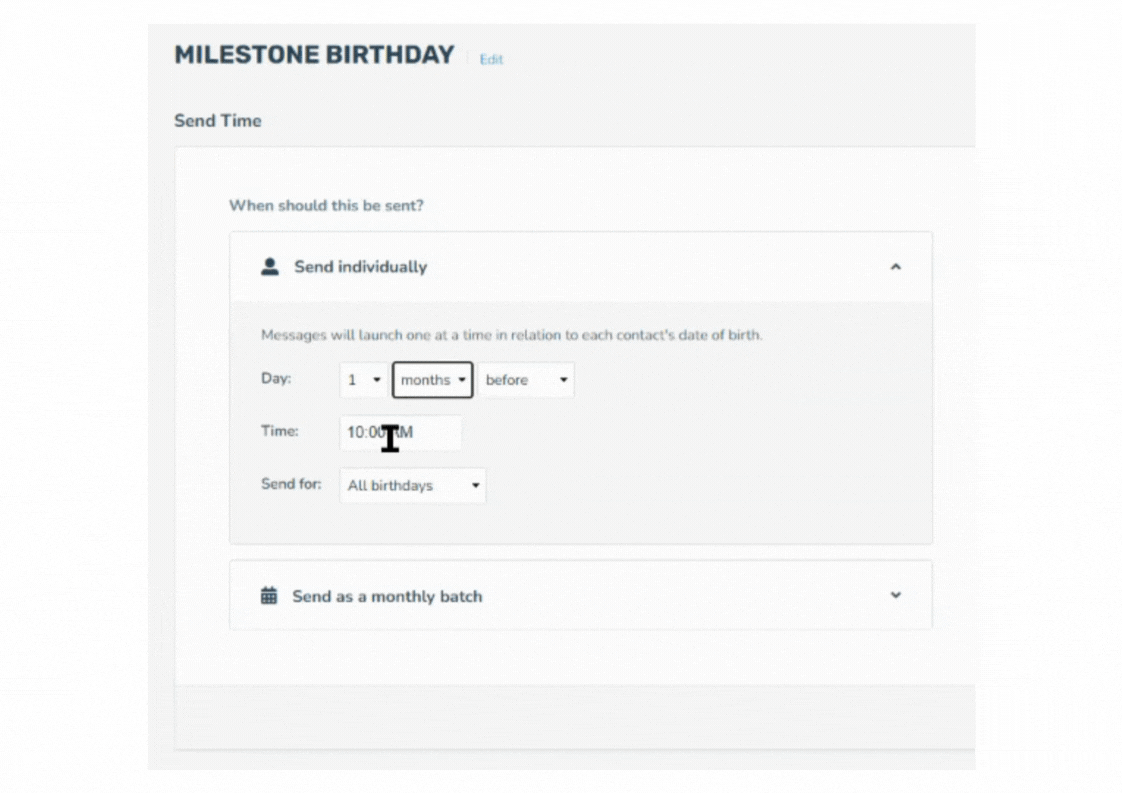 Press the Confirm button and then the Lunach button