You can set up communications that automatically work to entice customers back with our series of Trending Away Messages.
Date-triggered automation can be sent at 30 days, 60 days or at a time period of your choice after a customer's Expected NextVisit Date (ENVD).
Navigation: Dashboard > Automated > Date Triggered > Select the Add new bottom top right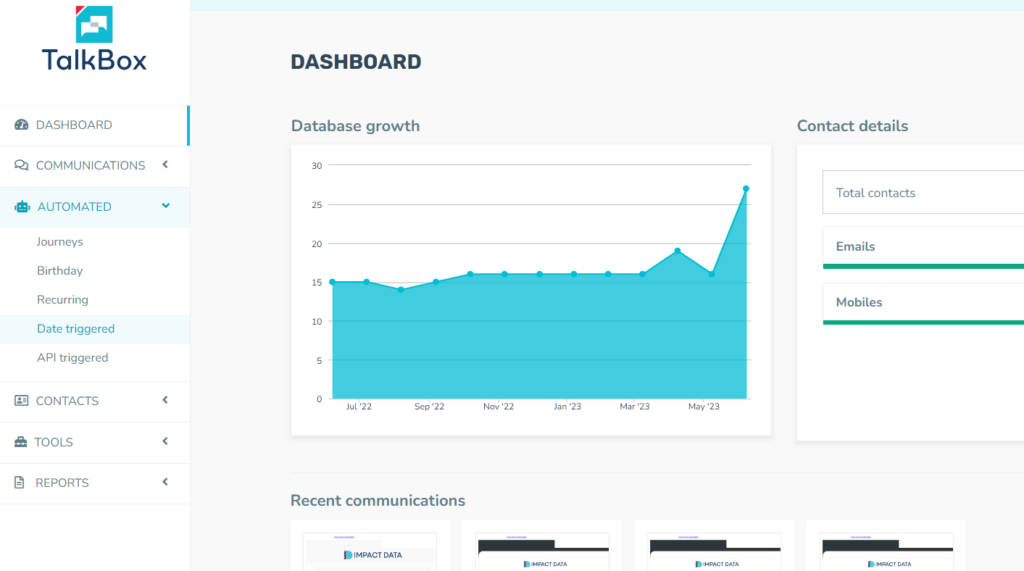 Navigation: Name your new communications and select email and SMS, if you're using both. (We recommend using both) > Select Continue

Navigation: Select your template.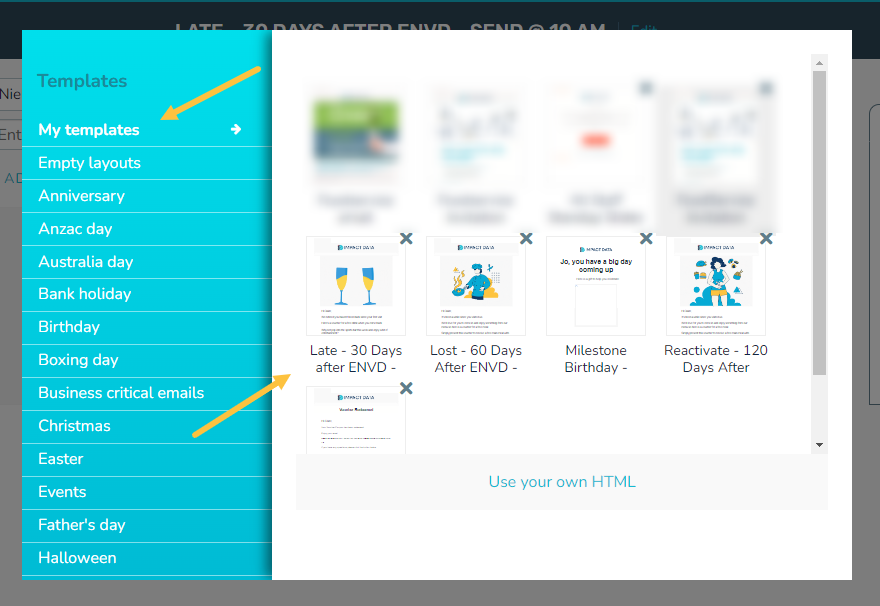 Navigation: Select sender > Enter subject > Reference Voucher in Preheader > Update Body > Include Voucher > and continue to the SMS page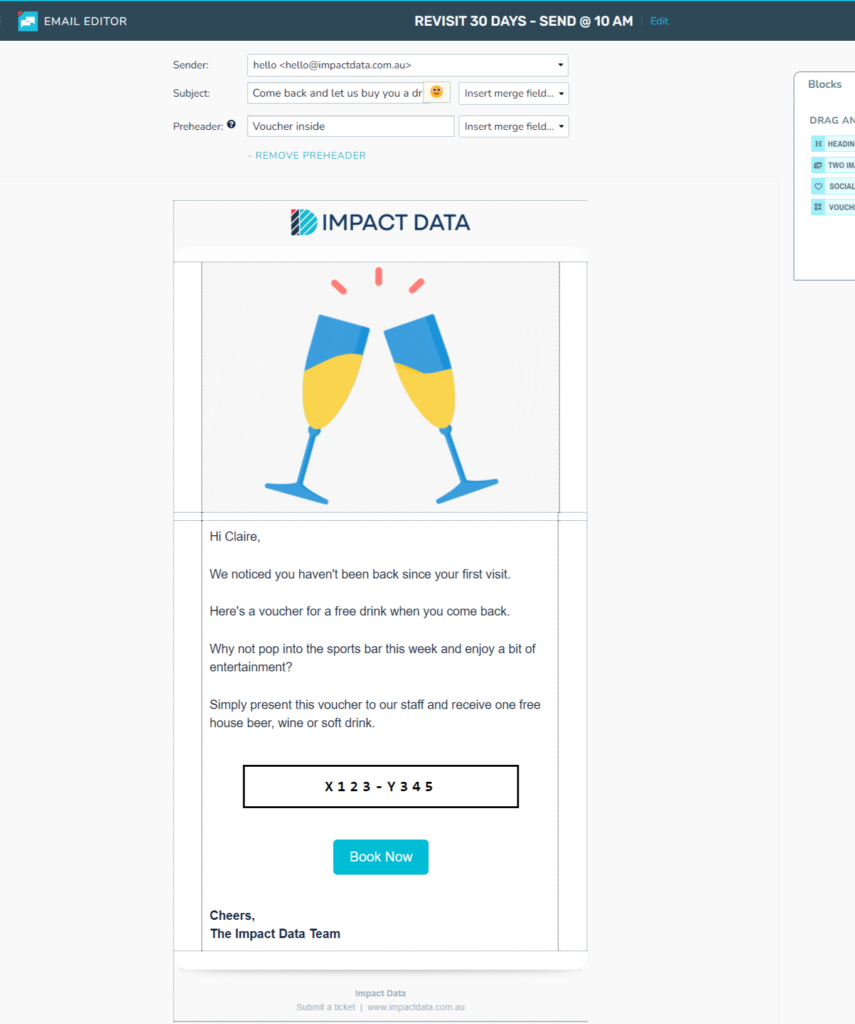 Navigation: Create an SMS that mentions the voucher and email > Continue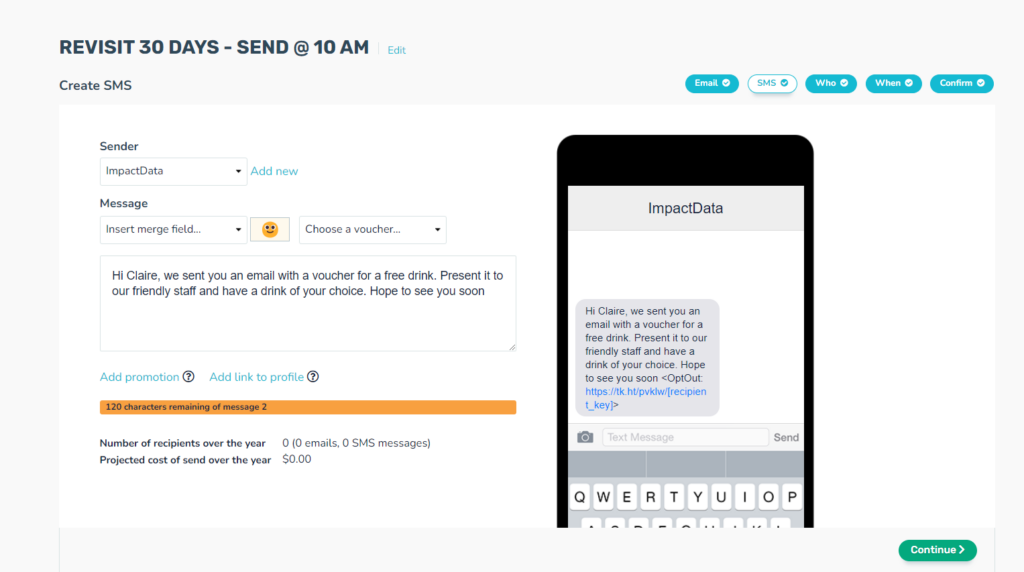 Navigation: Set filters to > Expected Next Visit Date is in the past exactly 30 days.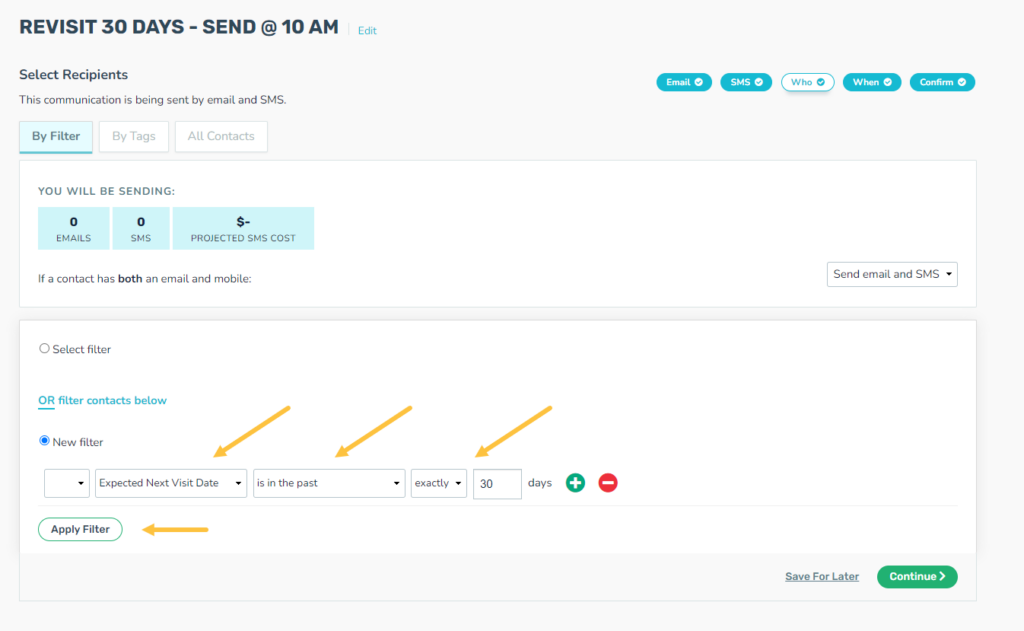 * The amount of time can be set to your needs. See below

Navigation: Set Time trigger > Field Name: Creation Date > Day: 30 Days > Time: 10pm > Continue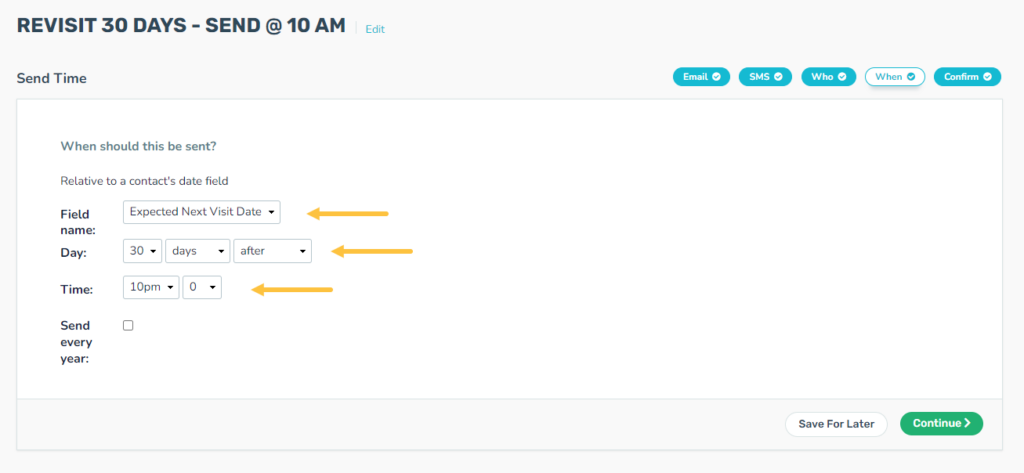 Navigation: Launch Promotion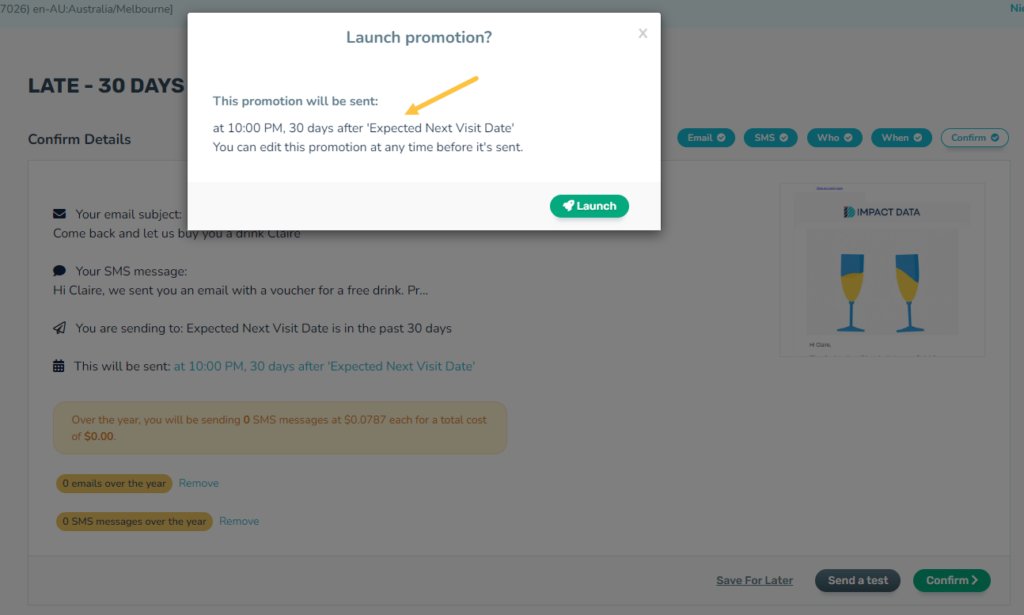 Navigation: Ensure your Late, Lost and Reactivate communications are Active