Saved filters are useful in TalkBox as a quick way to access contact filtering configurations you repeatedly use. The number of contacts in a saved filter may change over time based on who currently meets the filter criteria.
Saved filters are used in TalkBox when:
Selecting recipients for a communication.

Searching for contacts on the 'my contacts' page.
This article shows how to build a saved filter in 3 steps.
Navigation: contacts > filters
Step 1: Add a new filter
Click on the 'create a new filter' button on the Saved Filters page.
Add a descriptive name for your filter.
Step 2: Add your filter criteria
Select a field, condition and value to start building your filter. This first field is the basis of your filter.
Add additional fields as required to further define your filter.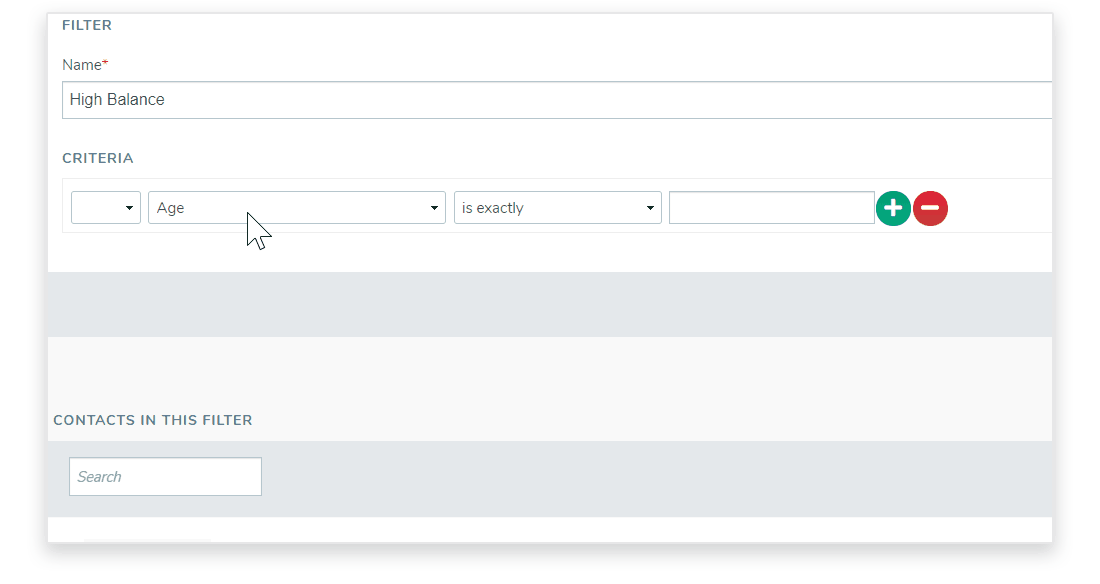 Check the number of contacts that meet the criteria of your filter.
Step 3: Save your new filter
Click on the 'create' button to save your filter. This will reload the saved filters page with your new filter displaying.