For a number of data sources such as booking and online ordering, DOB is not part of the standard data that is captured. Whilst it's not necessarily relevant to that data set, it can create another occasion for a visit or a reward.
Birthdays are a great way to attract those lucrative celebration bookings and bring your customer in for a visit. However, customers are becoming more cautious about sharing personal information, so it's time to get creative about how we celebrate our customers.
Meet the 'Celebrate me' communication.
Adding a new 'surprise and delight style' communication into your mix helps to maintain engagement between visits.

The celebrate me communication in combination with your automated anniversary communication set-up, means you are reaching every one of your customers at least twice a year, reminding them about your business.
In TalkBox you can set up a 'celebrate me' communication to send once a year on a date of your choice such as 6 months after their first visit date.
Here's how:
Navigate to Automated>Date triggered
Select 'Add new' and create your email and SMS
See an example of our Celebrate Me email and SMS below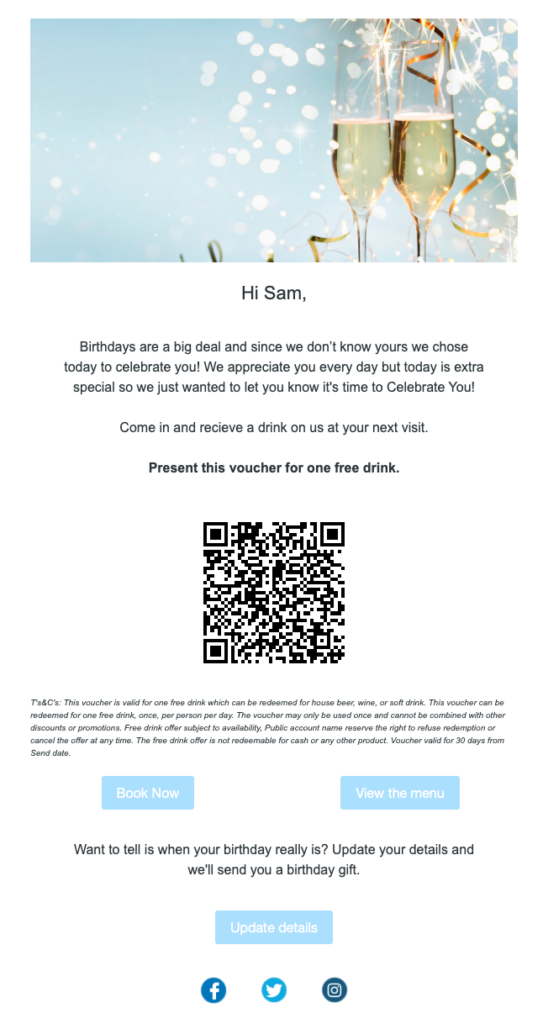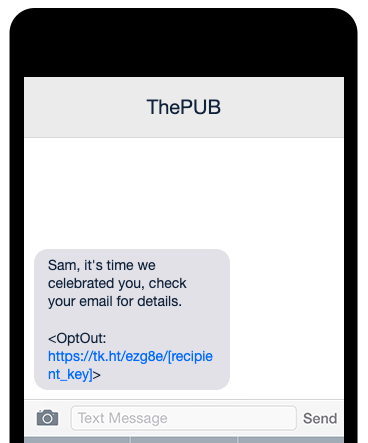 When you are ready to send select 'Continue'
Who:
Select 'New filter'
From the drop-down select 'date of birth 'is blank'
This means only customers who have not supplied a date of birth will receive this message.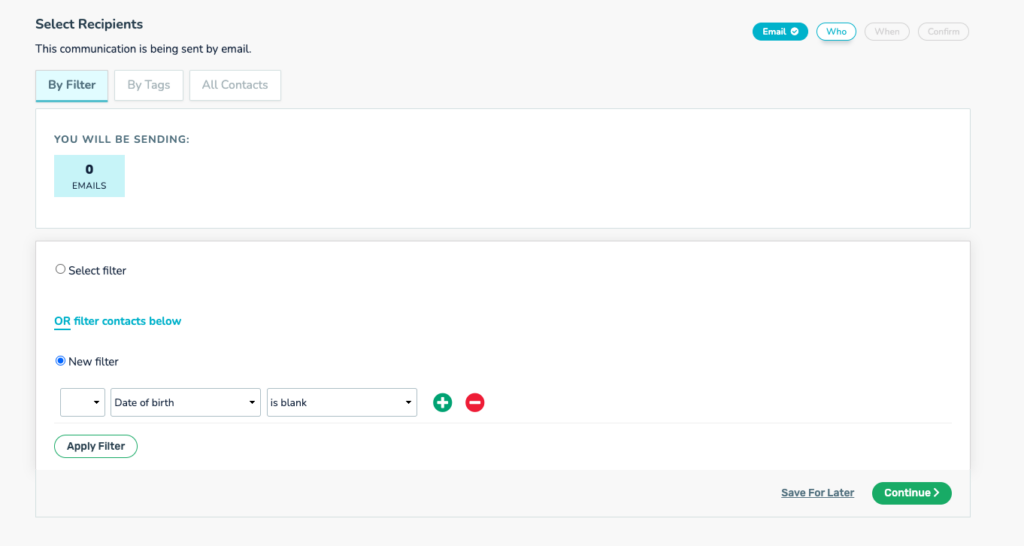 When:
Send the communication 6 months after the day that their account was created, or the date of their first visit. We have used the creation date for this example.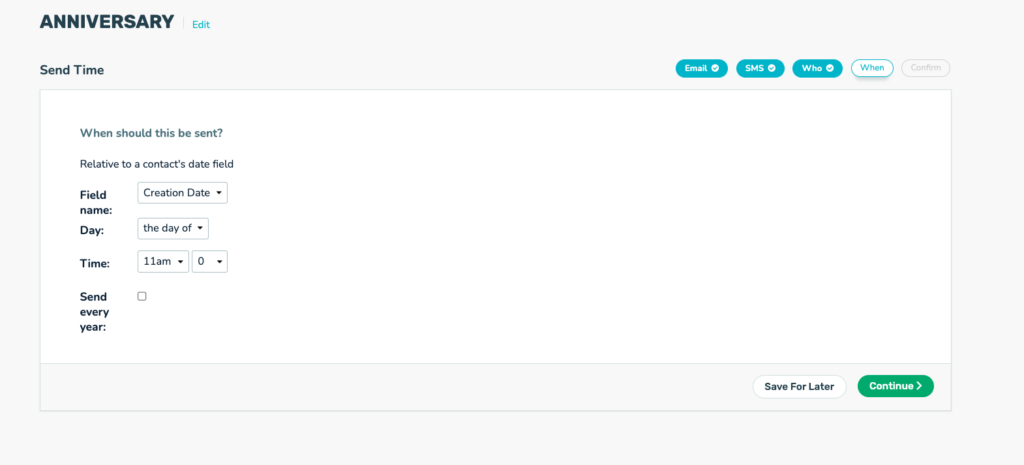 If you still want to celebrate birthdays, include an 'update details' form in your email. This will allow customers to input their date of birth. Learn more about creating forms in TalkBox.