1. Welcome message -1 day after sign up
This is triggered only once for new customers. It's important to turn it back on to make sure you are welcoming new customers effectively and inviting them back.
If you haven't already, consider adding an offer and feedback to understand how your customers feel about your business. Learn more about adding a feedback survey here.
If you had this disabled during lockdown but still allowed new customers to sign up consider sending a once-off campaign to onboard and welcome them to your business.

Learn more about winning welcome messages.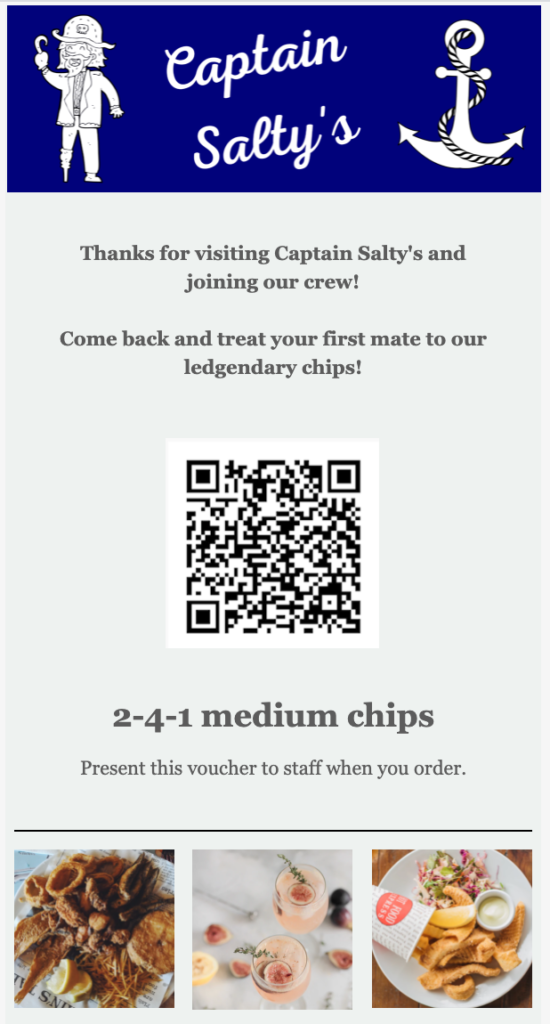 2. Win back – New communication
Connect with customers that haven't had a second visit. We suggest an automated campaign with a strong offer such as a venue voucher or 2 for 1 main meal to encourage customers to come back to your venue.
These campaigns can be scheduled at either 30 or 60 after a visit days to get a customer to return.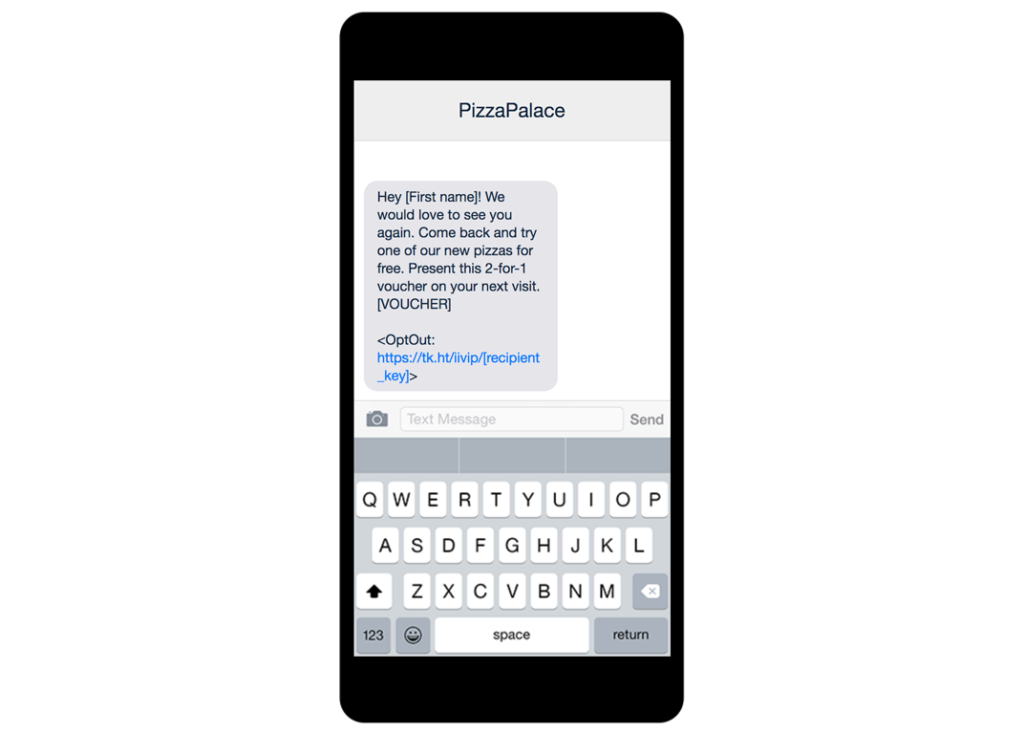 3. Birthday message – standard automation
Turn birthdays back on as soon as possible.
Send a one-off campaign to those customers whose birthday occurred during lockdown, invite customers to return and take up their missed birthday offer.
Include an invitation to contact your venue to organise a celebration for the birthday they missed.
Learn more about creating Birthday communications.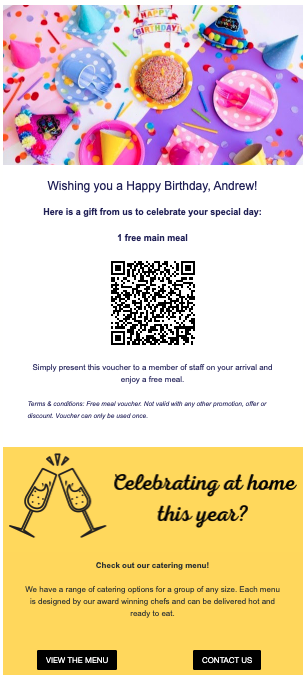 5. Function message – Recurring automated communication
Set up a communication to remind your members about your great function facilities. We recommend scheduling it to run once per quarter.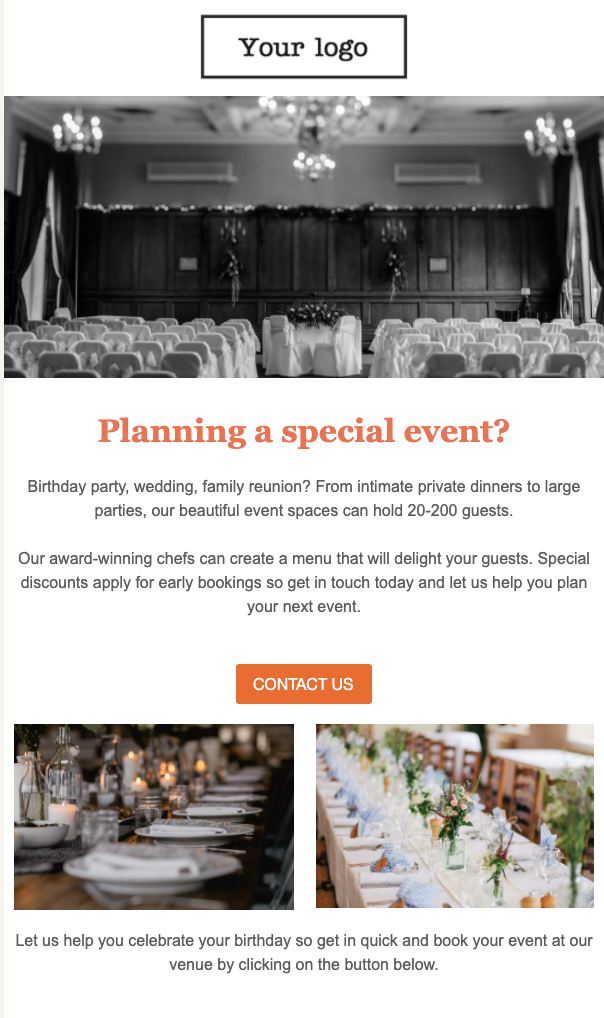 Make automated communications start working for you again!
Get in touch with the Impact Data team if you need any assistance turning them back on, or have any questions. hello@impactdata.co.uk