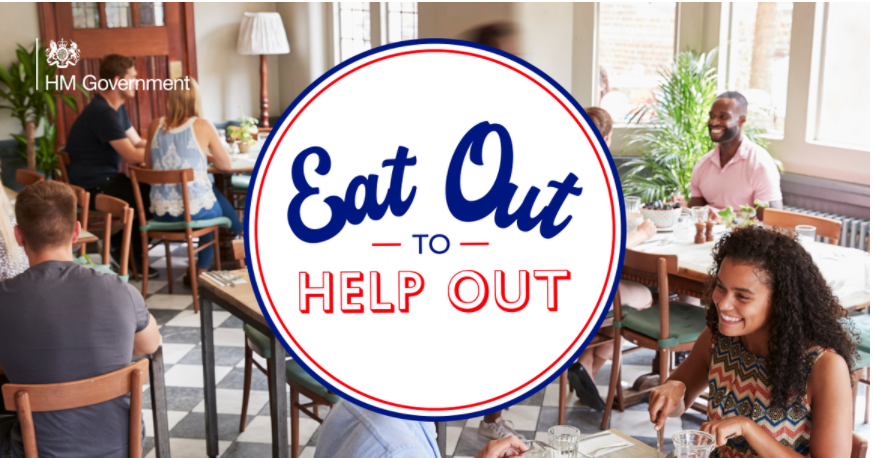 From August 3 you can offer diners a 50% discount, up to a maximum of £10 per person, all day, every Monday, Tuesday and Wednesday from 3 to 31 August 2020. Once you register you can redeem claim the money back from the government. Register your business and learn more here.

SMS reaches more customers than any other marketing tool and gets their immediate attention. Getting direct contact with your customers is an opportunity to get your message across and boost sales. To support businesses during this time we have reduced our SMS rate to 2.9p per SMS.
Contact customers on the days the scheme is valid and Include additional information by selecting 'add promotion' as a link. You can create a TalkBox flyer with information such as your menu, how to book and opening hours.
Keep it short and simple. SMS over 116 characters will be spread over 2 SMS and you will be charged accordingly.
Include a merge field such as 'First name' to add familiarity and engage your reader.
SMS on the day the offer is valid to remind customers and get immediate results.
Add a call to action such as 'Book now' or 'Find out' more and Include your business phone number or link to book.
Here are a few examples you can use to help boost sales during the government scheme and after.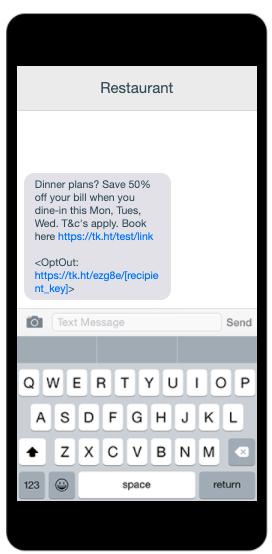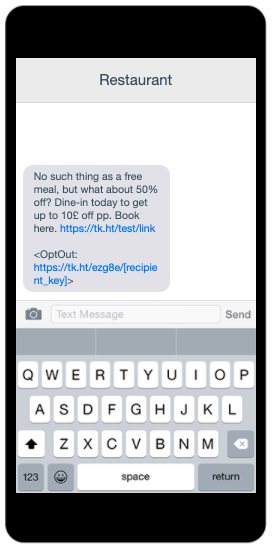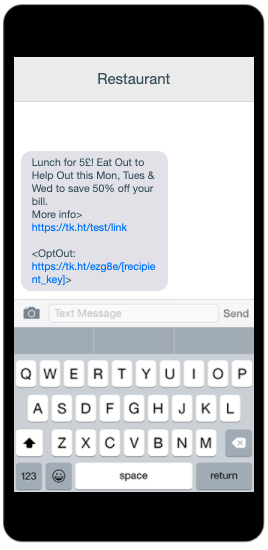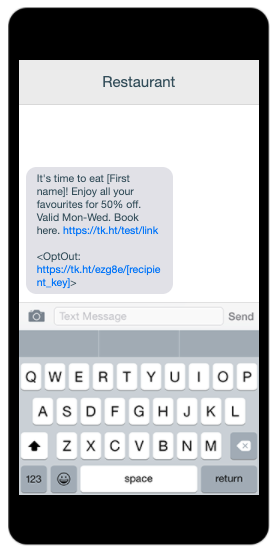 Watch our video on how to create and send SMS here.