An engaging communication is made up of content which, can be in the form of images, text, videos, gifs etc. Creating content is the first part of the process to send a communication to your TalkBox contacts. In the create content stage, you will select your channels, create a promotion and add channel-specific content. The overall process of creating content may differ depending on the channels you select.
This article is part of the sending series and shows how to create and review content in 6 steps.
Navigation: Communications > Create New
Step 1: Select communication channels
Select one or many communication channels including email, SMS and Twitter.
Click continue once channels are selected.

Step 2: Select promotion template
Select from templates or an empty layout to begin building your promotion.
Click on the thumbnail to load the template or layout in the promotion editor.
If you select the wrong template or change your mind, click change template to select a different template.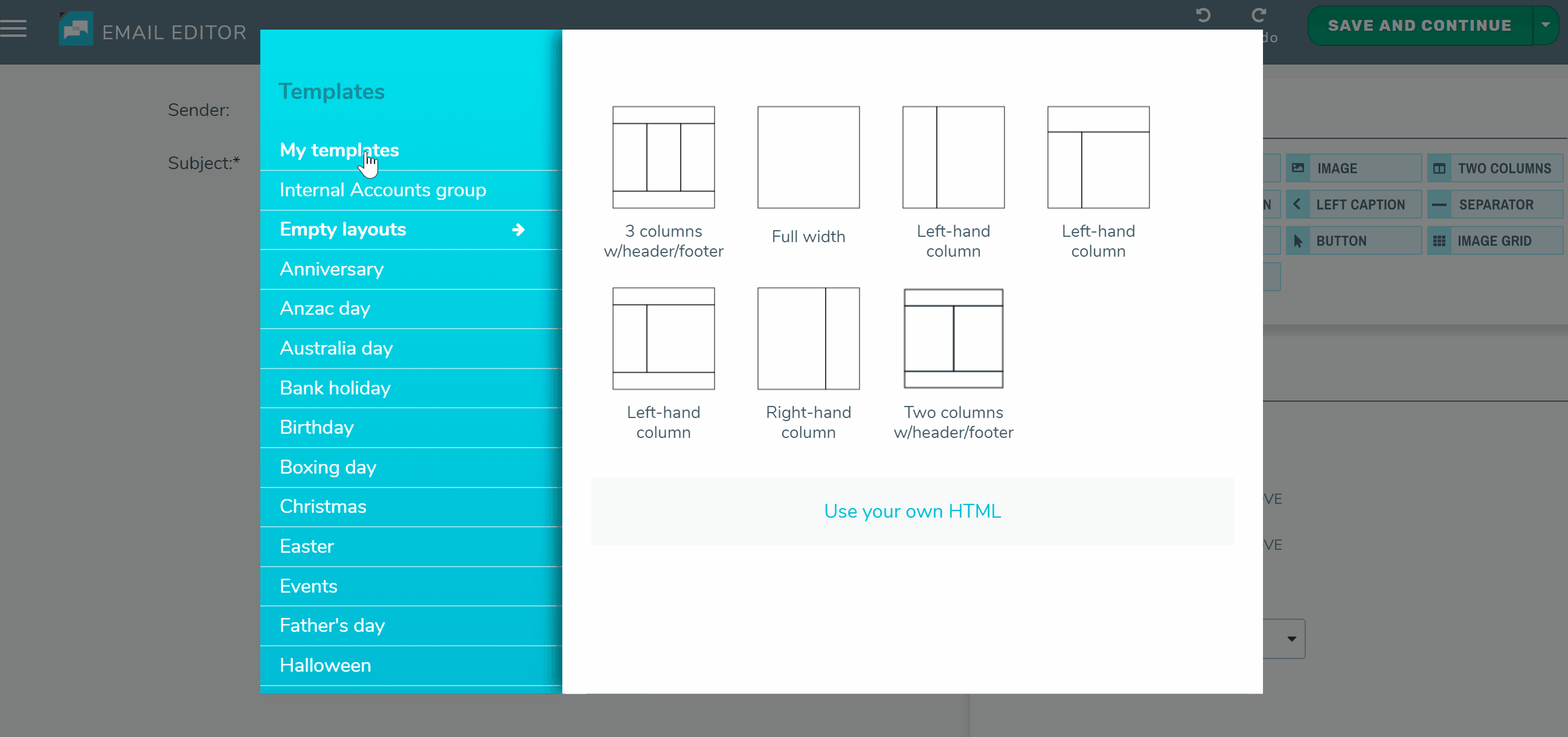 Step 3: Add promotion content
Drag & drop additional components to add more content.
Click on template components to update content including text, images and links.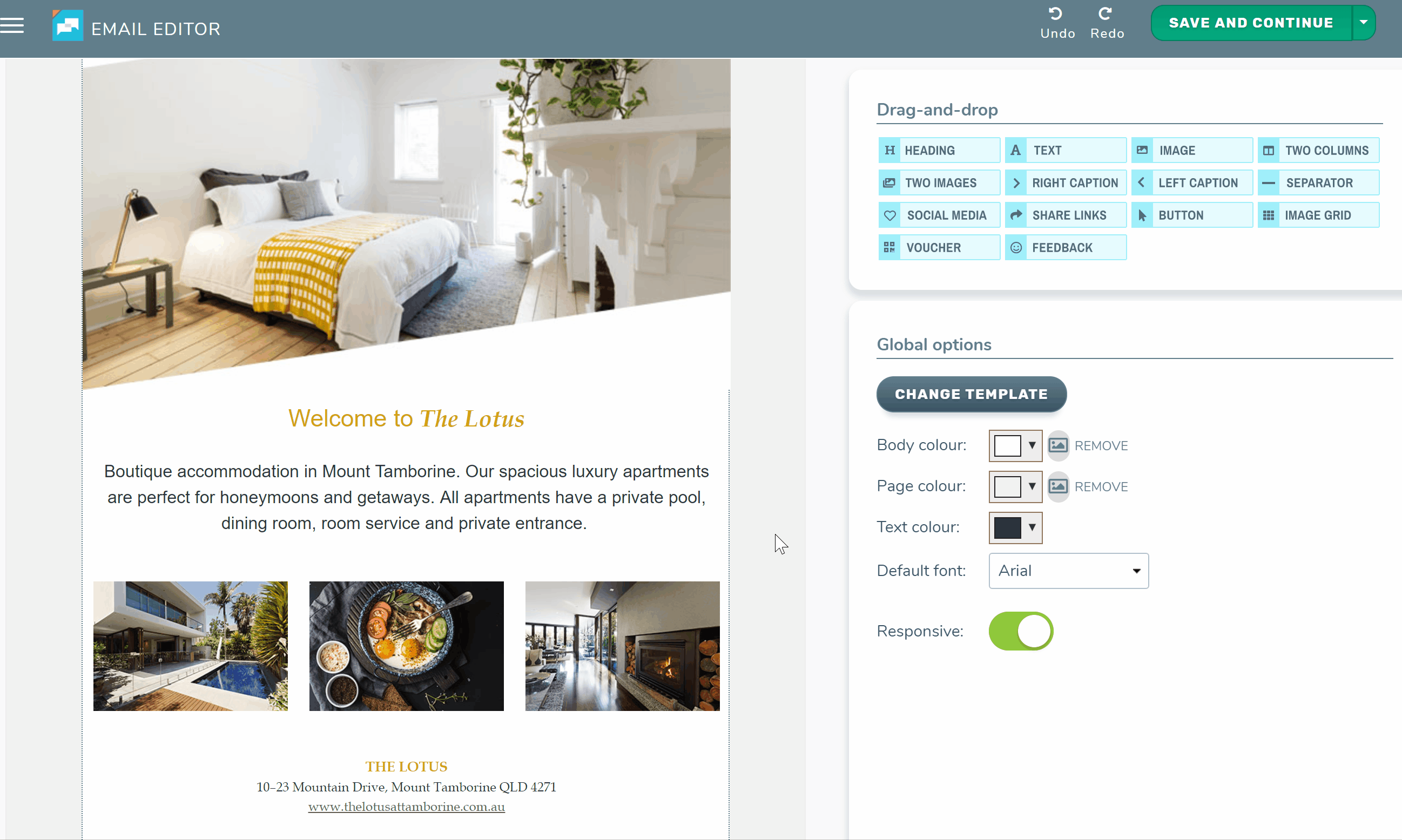 Add a subject line, this is the name of your promotion and will be used as the subject line if you're sending your communication via email.
Select save & continue when finished, or at any time click the drop-down to save and exit.
Step 4: Review promotion content
Navigate through to review your promotion in desktop, tablet and phone view sizes.
Select to send a test to yourself or others.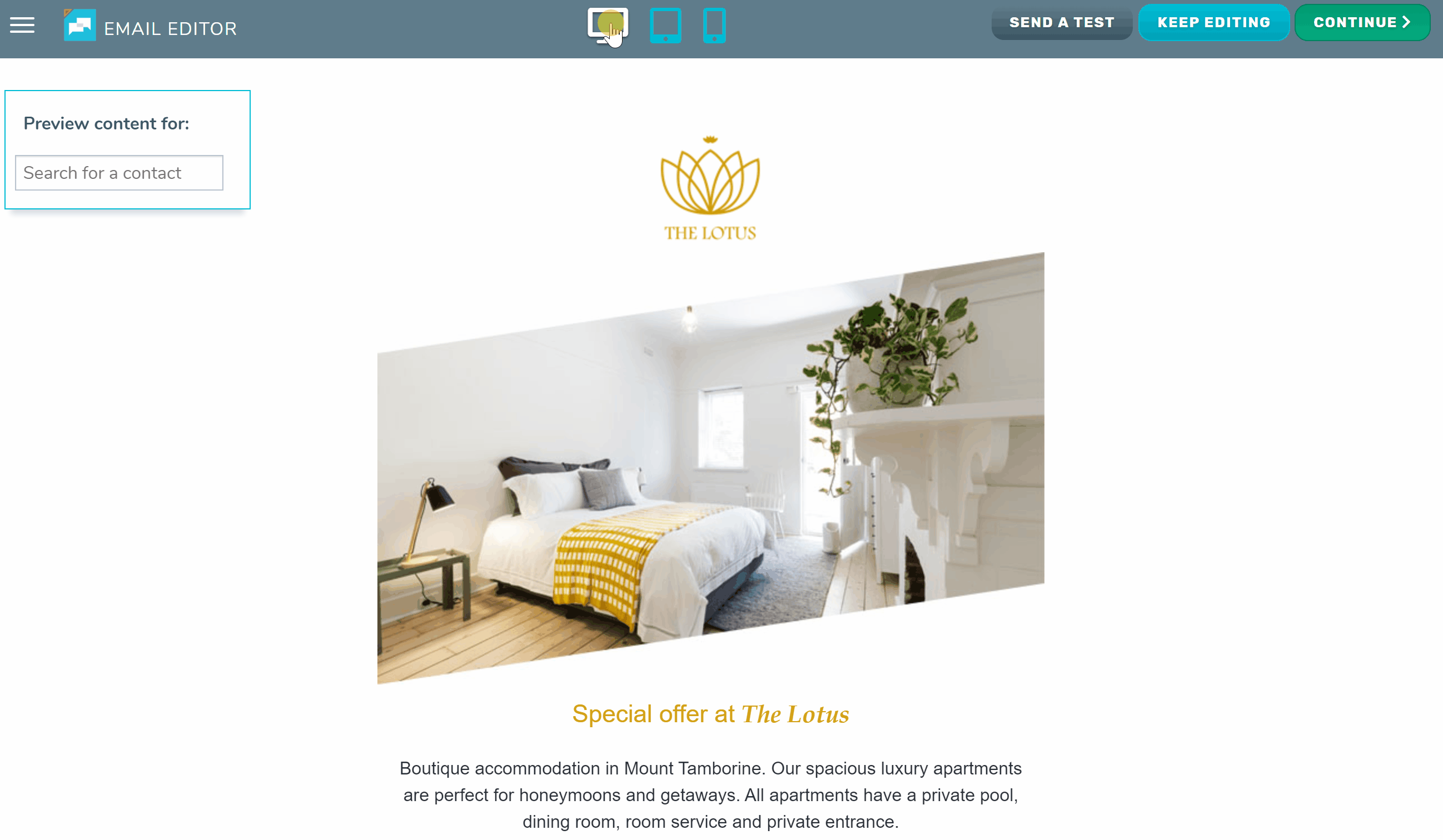 Step 5: Add channel specific content (optional)
Click continue to edit channel specific content.
If sending via SMS, click here for more information on creating an SMS
If sending via Twitter, click here for more information on creating a tweet.
Step 6: Continue
If not adding channel-specific content click continue to progress to recipient selection for your communication.
Watch our video on how to create an email.